Top 5 Reasons To Choose Gulf Shores As Your Vacation Destination From Atlanta
It's summertime in Atlanta again and whew - have you checked the temperatures? With highs regularly in the 90s, humidity making even a trip to the mailbox a bathing experience, and the hot cement of the city really not helping, what's an Atlantan to do? The answer is obvious - it's time to hit the beach!
Trade this: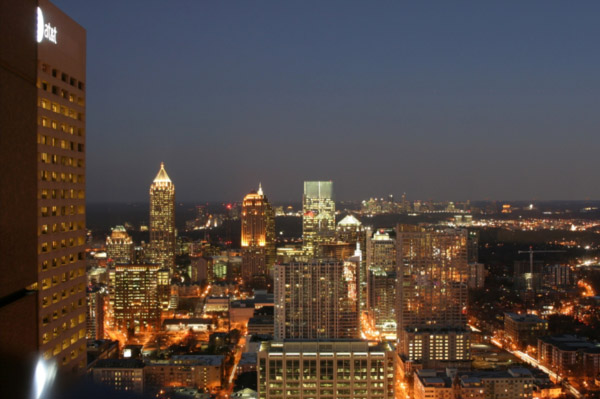 For this:

What makes Gulf Shores, Alabama, the #1 beach destination for Atlantans? The answers are simple:
1 A relatively short drive - just over a tank of gas away
The unfortunate reality for Atlantans is that you're fairly landlocked - to get that ocean breeze, you're going to have to pack up the car and drive. Perhaps the closest beach is Tybee Island, Georgia, 4 hours away. While Tybee Island has its charms, it can be a fairly expensive spot, and lacks the laid back vibe Gulf Shores and Orange Beach have to offer. Just over a tank of gas away, the road to Gulf Shores from Atlanta clocks in at 5 1/2 hours and is well worth the time in value, space, and array of family activities (check out our Scavenger Hunt/checklist for kids!).
2 Those beautiful white sands
When you think of your ultimate beach getaway, what do you picture? We're just going to venture a guess that you're seeing warm blue green waters and soft white sand stretching for miles. You may not think such a Caribbean escape is possible such a short distance from Atlanta, but that is what Gulf Shores provides. Unlike the also family friendly Myrtle Beach (an equal distance drive away), Gulf Shores gives you that island getaway feeling, different from the packed denser sands of the upper Carolina coast. We're betting when you're elbow deep into your steampot, savoring crawfish and other local seafood, you won't regret your decision to drive south to Gulf Shores!
3 Unparalleled clean waters
Search up and down the Carolina coast, curl around Georgia and Florida, head into the Gulf of Mexico...and only when you reach the Gulf Shores area will you find 2 of only 13 beaches marked by the internationally recognized non-profit National Resources Defense Council (NRDC) as "superstar," 5 star clean beaches. These are the Gulf Shores Public Beach, and the Gulf State Park Pavilion. All those efforts at cleaning up the beach have paid off, and our community is earnest and effective in its efforts to make sure our waters are free of all kinds of pollution.
4 Family friendly like no other
The beaches of the Gulf make for a perfect family vacation, especially if you have little ones running around. Not only do we have amusement parks, a nationally acclaimed zoo, an aquarium and tons of family friendly Gulf Shores rentals and restaurants, we also have the remarkably gentle waters of the Gulf to offer. The sea is calm and warm, with relatively little undertow. That means that in many ways it's the perfect place for the young'uns to get their feet wet.
5 Great deals any time of year
If you really want the ultimate beach relaxation experience, escape the tourist traps and come down to Gulf Shores, Alabama! We've managed to combine the best of both worlds, matching miles of entertainment and family fun with miles of white sands where you can stretch out and let your worries melt away under a giant beach umbrella. Our condos and beach rentals come at great prices so it's easy to feel at home. What are you waiting for? Book your rental and escape the big city today!