Relaxing on the beach in Gulf Shores & Orange Beach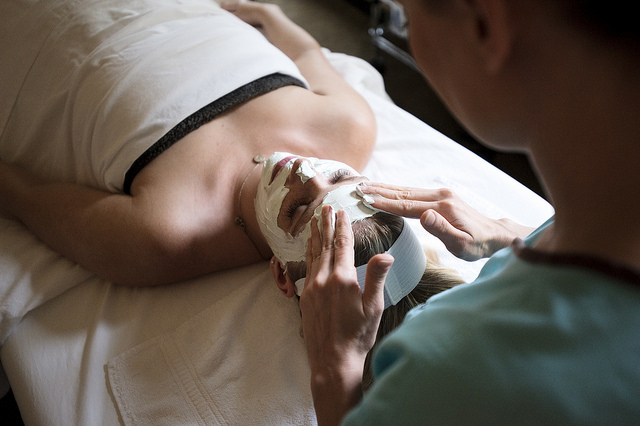 Besides the guaranteed relaxation of basking in the sun while the constant ebb and flow of the waves lulls you to sleep, there are several other places to go and things to do in the Gulf Shores area to forget your cares. Maybe casting a line or whacking a golf ball doesn't float your boat. Not to worry, cocktails, spas and shopping aren't far away.
If saunas, massages, mani-pedis and a glass of champagne sound like your idea of a good vacation, check out one of the many Gulf Shores spas in the area to pamper yourself for the day. The Fusion Spa and Salon on the wharf and Serenity at the Beach are both Aveda spas located in Orange Beach where you can treat yourself to facials, hot stone massages and other services. Also check out local spas like Spa of Eden and the McCollough Medical Spa at the McCollough Plastic Surgery Clinic, a world-class institute in Gulf Shores.
For those who find fitness relaxing and restorative, there are yoga classes, tennis clubs, and recreation centers in the area where you can find floor aerobics, water aerobics, heated pools, and saunas. There's no need to miss out on your exercise routine in Gulf Shores where you can easily treat yourself to some pampering afterwards, at a Gulf Shores or Orange Beach spa or in the hot tubs of our Orange Beach rentals and Gulf Shores condos.
Maybe your idea of relaxing on the beach involves nothing more than a cocktail and a beach view. Nothing wrong with that! Enjoy people watching and gazing at the surf at one of the beach bars, or go for a more upscale experience with specialty cocktails at one of the marina or resort bars. Finish up a great beach vacation with a shopping trip to the Tanger Outlet Center or browse the shops on the wharf. Review our articles on where to shop and get details on spas, fitness, and cocktails to plan the perfect R&R for your taste. Check out our Gulf Shores rentals and Orange Beach condos and book your trip today!