Beautiful Rentals for the Vacation of a Lifetime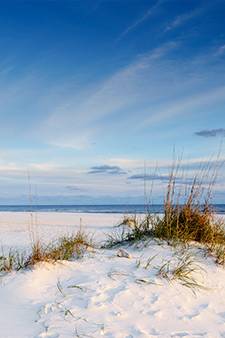 Beach rentals from Brett/Robinson provide vacationers with exactly what they need to have memorable times here on the Alabama Gulf Coast!
For over 40 years, our families have been sharing the beach with visitors hailing from throughout the Southeast and around the world.
Our services to you do not stop with providing the perfect Orange Beach condo or Gulf Shores rental, as we also offer a variety of entertainment options for adults and kids.
In addition to enjoying the Alabama Coast's sugar-white sands, there is so much to do -- charter fishing trips, exploring Gulf State Park, hot air balloon rides, professionally planned golf weekends, dolphin cruises -- that one visit may not be enough. Plan stays anytime of the year and you'll find beach fun is always in season!
Take advantage of Brett/Robinson's specials and promotions and enjoy affordable stays such as family vacation over the Easter holidays. Then return with your company for a work weekend on top-rated golf courses. And if the mood strikes, pack up for a quick weekend getaway. The Brett/Robinson coast is so convenient: all you need is a swimsuit, flip-flops, and cover-up for anything you want to do here!
If you'd like to join the Brett/Robinson community and own your home away from home, we can help! Simply visit www.brettrobinson.com and discover how to purchase and own your dream Brett/Robinson condo. Now, that's a Brett/Robinson deal almost as sweet as homemade ice cream!
You'll love our Gulf Shores and Orange Beach rentals. Pack up, cruise down, and unwind with gentle breezes and summer fun this season on the Brett/Robinson coast. Call today and let's talk about it!
Sincerely,
Brett/Robinson