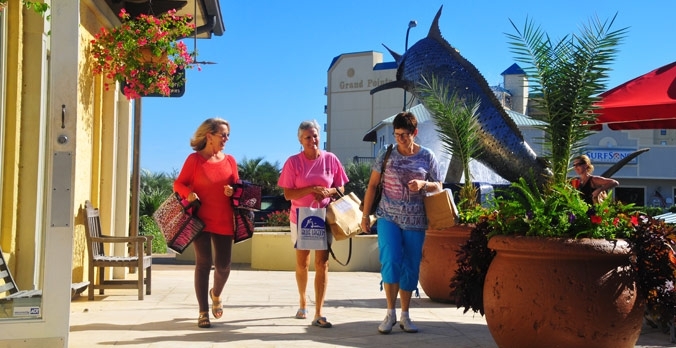 Brett/Robinson's Insiders' Guide to Gulf Shores and Orange Beach, Alabama
Looking for the perfect beach vacation destination? Look no further than Gulf Shores and Orange Beach, Alabama! With miles of white-sand beaches, crystal-clear waters, and a variety of family-friendly activities, it's no wonder that this popular Gulf Coast resort area is a favorite among vacationers of all ages.
Brett/Robinson's Insiders' Guide is the perfect resource for planning your Gulf Shores beach getaway or Orange Beach condo vacation. With a wealth of information on everything from events and attractions to fishing and boating, we'll help you make the most of your trip.
Here are just a few of the things you'll find in our Insiders' Guide:
Beach Safety
Make sure you remain BEACH SAFE during your stay. We want the vacation memories you take home to be happy ones! Take a moment to look at VisitALBeaches.com/safety for more details.
A calendar of events
Find out what's happening in Gulf Shores and Orange Beach throughout the year.
Seasonal content: Learn about the best times to visit the area and what to expect during each season.
Festivals at the beach
Check out our list of upcoming concerts, festivals, and other events.
Reasons to visit
Learn what sets Gulf Shores and Orange Beach apart from other vacation destinations.
Things to do
Discover the wide variety of attractions in Gulf Shores, Orange Beach, and the surrounding areas.
FAQs
Find answers to common questions about booking a Brett/Robinson vacation rental.
Gulf Coast weather
Check the current weather conditions and view a chart of the average daily temperatures on the Alabama Gulf Coast.
Maps and directions
Find your way to our Gulf Shores and Orange Beach vacation properties.
Fishing
Gulf Shores and Orange Beach are a great place to go fishing. Whether you're a seasoned fisherman or a complete beginner, you're sure to have a great time with a wide selection of charter fishing boats and boat rental options.
After a long day of exploring and enjoying everything our coastal paradise offers, you'll be able to relax in one of our comfortable vacation rentals. Brett/Robinson has a variety of Orange Beach condos, Gulf Shores vacation rentals and Gulf Shores hotels to choose from, all located in prime locations near the beach and other attractions.
Here are some of the reasons why you should choose Brett/Robinson for your beach vacation:
Our properties are all fully furnished and equipped with everything you need for a comfortable stay.
We offer competitive rates and flexible cancellation policies.
Check out our Hot Deals for the best beach vacation discounts.
Our friendly and knowledgeable staff is available to help you with anything you need during your stay.
So what are you waiting for? Book your Brett/Robinson beach vacation in Gulf Shores and Orange Beach today!