On the 22 mile stretch of white stands coastline in Alabama you'll find the town of Gulf Shores, a vacation paradise where inviting waves, wonderful restaurants, numerous amenities, and a variety of activities attract thousands of vacationers each year. Gulf Shores is a special place and Brett Robinson can help you find the perfect Gulf Shores condo for your vacation.
Gulf Shores has a lot to offer anyone looking for a relaxing stay. All of our Gulf Shores, Alabama condos are close to the beach and fully furnished. Our wide selection of condos ensures you'll find the right size, combination of amenities, and location for you and your group. There is no shortage of things to do on the Coast, from golfing at one of our renowned courses, to taking a dolphin watching cruise or riding a roller coaster with your family and friends. You can fill your rainy days at one of our spas or with shopping at a local outlet mall, and there are plenty of museums, historical sites, and even our zoo, featured on Animal Planet, to keep you entertained.
Regardless of how you choose to enjoy the Gulf, when you rent with Brett Robinson you can be sure that the Gulf Shores condo you return home to is well-maintained and equipped to provide you with a wonderful beach experience. Make your reservation with us today!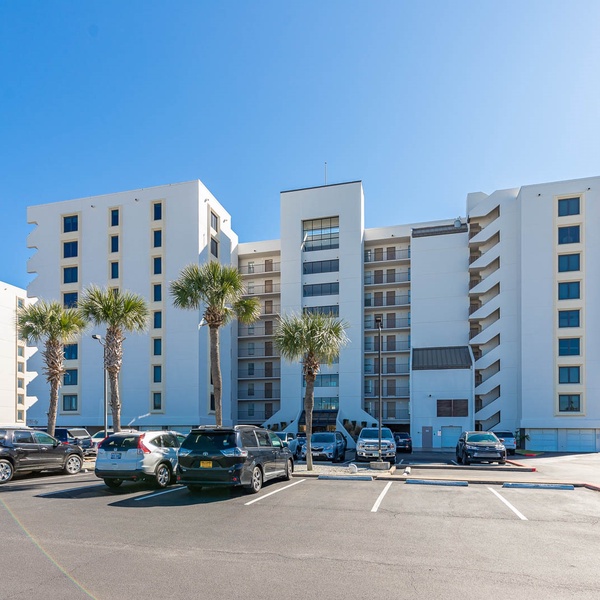 42 Units
Island Winds West
407 West Beach Blvd Gulf Shores,AL 36542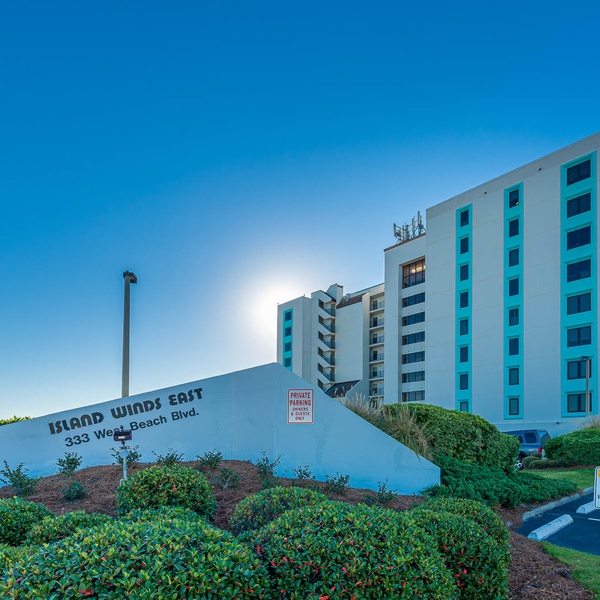 48 Units
Island Winds East
333 West Beach Blvd Gulf Shores,AL 36542
19 Units
Gulf Shores Surf & Racquet
1832 West Beach Blvd Gulf Shores,AL 36542
2 Units
Grand Beach
572 East Beach Blvd Gulf Shores,AL 36542
4 Units
Lighthouse
455 East Beach Blvd Gulf Shores,AL 36542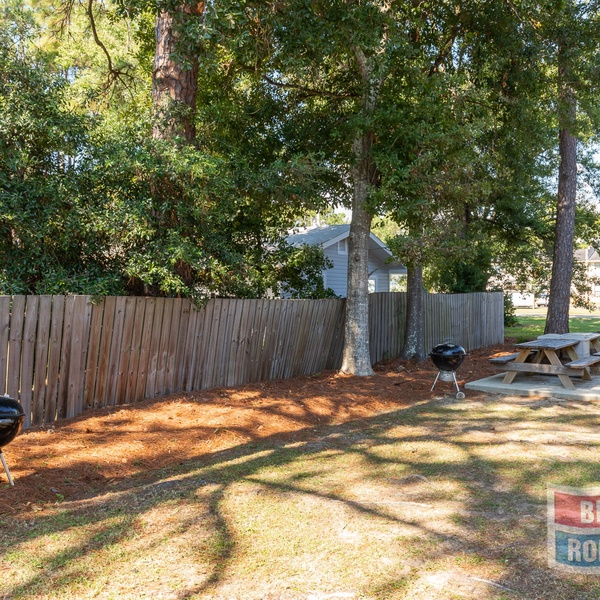 10 Units
Regency Apartments
3259 Gulf Shores Parkway Gulf Shores,AL 36542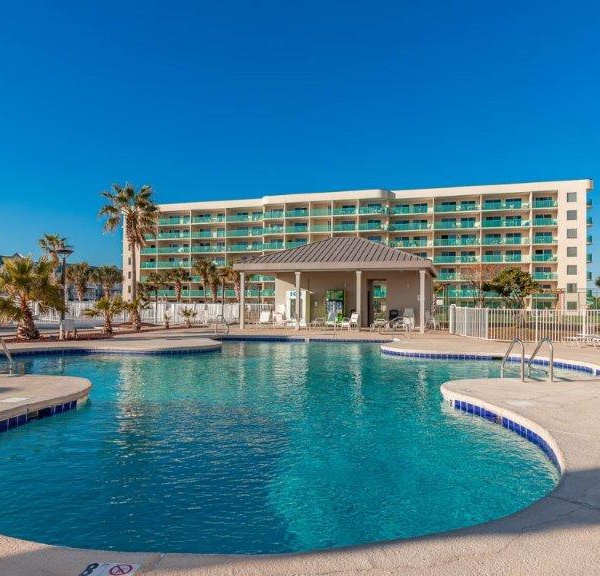 1 Unit
Royal Gulf Beach & Racquet Club
375 Plantation Rd Gulf Shores,AL 36542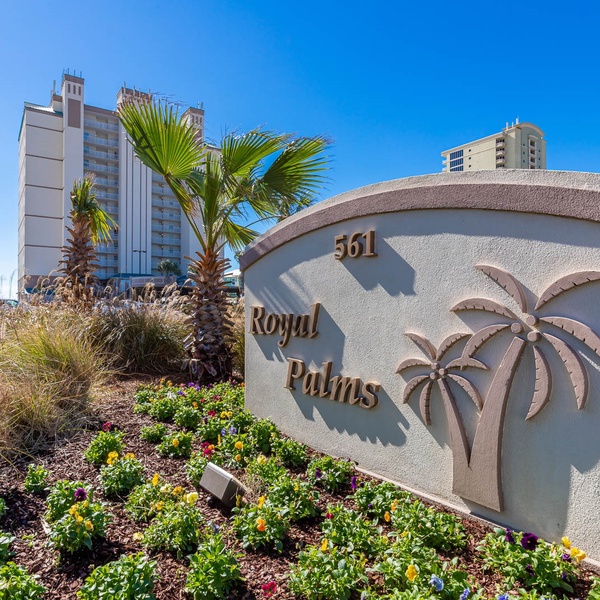 6 Units
Royal Palms
561 East Beach Blvd Gulf Shores,AL 36542
1 Unit
Sea Glass
903 West Beach Blvd Gulf Shores,AL 36542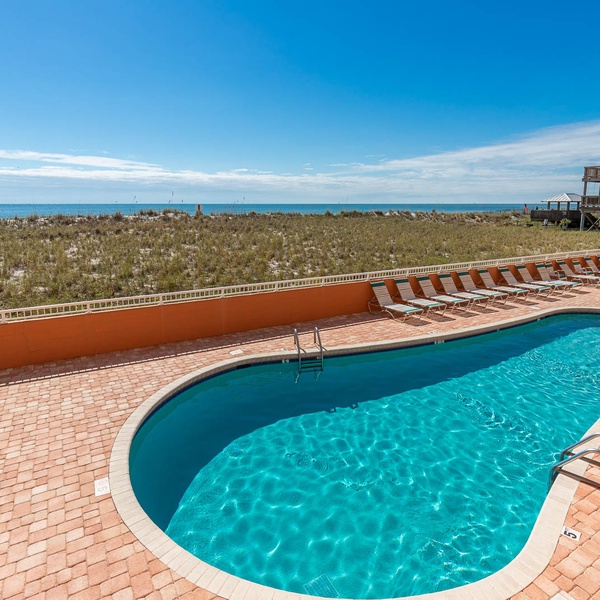 5 Units
Seacrest
1117 West Beach Blvd Gulf Shores,AL 36542
1 Unit
Summer House West
1988 W Beach Blvd Gulf Shores,AL 36542
Experience Your Gulf Shores Condo Surroundings
Having a great condo is beneficial for multiple reasons, but one of the best is the ease of access to all of the popular activities and attractions in Gulf Shores! When you see all the fun happening nearby you'll understand why people take a break from the beautiful beaches. Take some time to visit some of our popular local attractions, find an activity that gets everyone involved, and dine at some the most popular restaurants or shops on your Gulf Shores vacation.
Popular Attractions
Learn about our Gulf Shores history by visiting the Gulf Shores Museum. At this free attraction you can explore the popular exhibits, view aged artifacts from a different time, and watch historical videos that explain the past of this fascinating destination.
If you're seeking more of a thrill then take your group to The Track! Race each other in go-karts, blast everyone with water cannons in bumper boats, or experience the excitement of skydiving on the skycoaster!
Another exciting destination near the city is the Gulf Coast Exploreum. This non-profit science center is perfect for the family and promotes science through fun and entertaining exhibits and activities including: watching an IMAX movie on a 60-ft domed screen, interacting with over 50 exhibits, and exploring the many different workshops offered.
Activities for Everyone
For the animal lovers take them to experience over 500 exotic species at the Alabama Gulf Coast Zoo. Take a walk and watch the lions and other animals, get up close at the petting zoo, and make sure to bring your lunch and eat under the shaded picnic area.
If you're looking for a variety of activities head over to the Gulf State Park. At this popular state park you can walk the serene trails, play a round of golf, or fish on the 1,540-foot long pier!
Amazing Food & Great Shopping
A popular restaurant for friends and family is Lucy Buffett's Lulu's. Enjoy a fun environment with delicious entrees including seafood, burgers and more. After eating you may want to stop by the arcade or brave Lulu's Mountain of Youth Ropes Course!
Another Gulf Shores treasure is The Hangout. Here you can bring everyone to dine on amazing oysters, shrimp and fish fresh from the coast, grab a cold beverage, and stay out late to catch a live music show.
If you forgot an everyday essential at home, there's no need to worry! Pelican Place is a great shopping environment where you can pick up almost anything you need such as clothes, toiletries, and many other items. When you're finished and heading back to your condo you can even grab a meal from one of its many restaurants.
If you're looking for something special on your Gulf Shores vacation you may want to stop at Alvin's Island. Here you can pick up a souvenir to remember your trip, a gift for that special someone back home, or swimming suits and gear for the beach.
There are so many things to do during your vacation that there is no doubt your time here will be well spent! After experiencing all of your favorite activities, restaurants, and shops in Gulf Shores, make sure you have a luxury condo to get back to. Find your condo for your vacation by contacting us at 1-800-211-7892 and receive help from our expert staff and customer service agents or you can book today using our online portal!