5 Reasons Snowbirds Should Winter in Gulf Shores and Orange Beach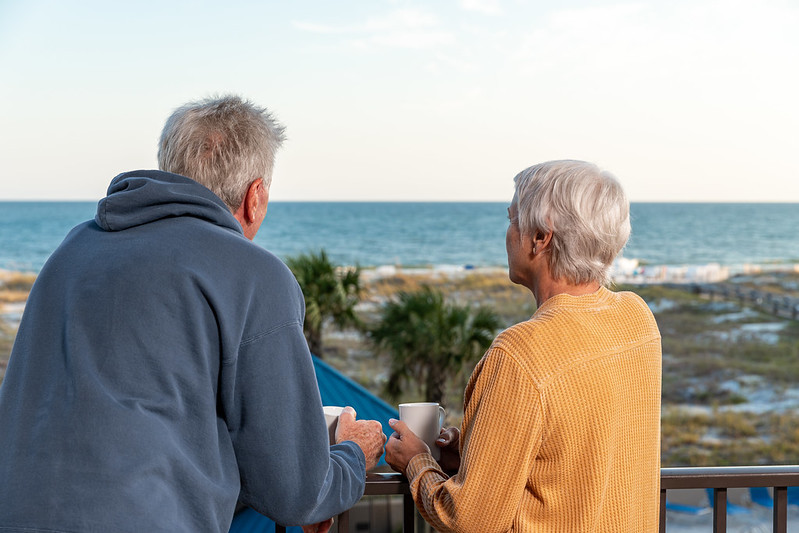 Are you retired and ready to travel? Maybe you live in a cold northern area and you'd like to visit someplace warmer in the winter. There's a word for someone like you: "snowbird." If you're looking for a relaxing new place to escape the cold, we highly suggest the Alabama Gulf Coast, where you can enjoy the season with some of the best beaches and friendliest locals in the United States.
Why should snowbirds spend their winters in the Gulf Shores and Orange Beach area? We've got five good reasons:
The Weather
Getting away from the cold is the main reason why retirees tend to travel south. It'll be hard to beat the weather on the Gulf Coast without leaving the continent. When you visit during winter, you can expect dry, sunny weather with an average daily high in the 60s.

Dining Out
It's always nice to try new restaurants. Orange Beach and Gulf Shores will not disappoint you. Whether you want to get dressed up for something fancy or just share a bucket of oysters and a few cold beers, you'll have plenty of places to choose from. The best part? Most of these restaurants offer a senior discount.

Activities
The Gulf Coast area has endless things to do year-round. If you enjoy being outdoors, there are walking trails and golf courses all over the region. If shopping is more your style, check out the wide range of stores at The Wharf in Orange Beach. When the grandkids come to visit, take them to the Adventure Island amusement park.

Volunteer Opportunities
If you still enjoy applying the skills and experience you developed throughout your career, you'll find no shortage of volunteer opportunities where you can use your talents to help the community. Baldwin County, which covers Gulf Shores and Orange Beach, has a program that connects seniors with rewarding volunteer opportunities. Of course, if you just want to relax, that's okay too.

The Lodging
When you're looking for a place to stay, we've got you covered. Whether you plan your trip for two weeks or two months, our long-term condominium rentals and their amenities will give you a comfortable place to call home until your permanent residence warms up again.

No snowbird's travel diary is complete without a trip to Gulf Shores and Orange Beach. Brett/Robinson is ready to be your travel partner every step of the way—call us today to start planning out your next winter visit.