Spring 2023 Sporting Events in Gulf Shores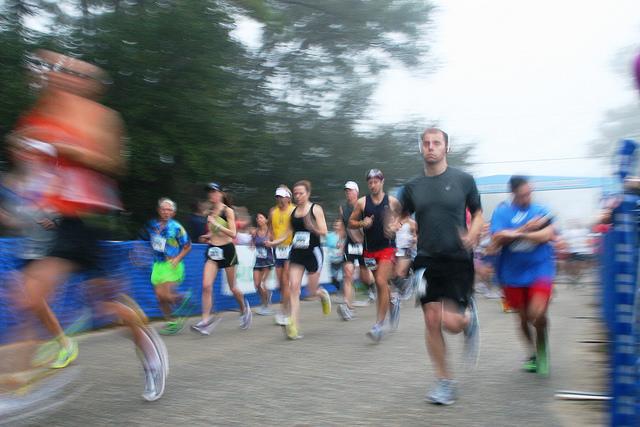 SPORTING EVENTS IN GULF SHORES AND ORANGE BEACH
While the Gulf Shores and Orange Beach area is one of the best beach destinations to sit back and relax on sugar-white sands or on a private balcony overlooking the Gulf, or shopping at unique boutiques at The Wharf in Orange Beach or finding beach bargains at Tanger Outlets in Foley, the area also hosts hundreds of sporting events throughout the year from youth sports to Division I collegiate tournaments. There is something for everyone to watch or participate in!

SOFTBALL & BASEBALL
Softball and baseball tournaments are very popular in Gulf Shores and Orange Beach with families able to make a beach vacation out of the trip. Tournaments from youth to collegiate level are held throughout the year including the NCAA Division II Gulf Shores Softball Invitational in February, the Coastal Alabama Sun Chiefs Classic Softball Tournament (Community College) in February, the Gulf Coast Classic I Softball Tournament (High School) in March, the Gulf Coast Classic I Baseball Tournament (High School) in March, the NAIA and the University of Mobile Gulf Coast Invitational in March, the Orange Beach Classic Softball Tournament (High School) in March, the NSA Senior Softball Battle at the Beach in March, the AHSAA Regional Softball Championship in May, the NAIA Softball Championship Opening Rounds in May, the Perfect Game Gulf Coast World Series (Youth Baseball and Softball) in June and July, and the USSSA Fastpitch National Championships in July.

Book your stay: Brett/Robinson has the largest selection of bayfront and beachfront condominiums, hotels, and beach houses in Gulf Shores and Orange Beach. Find Brett/Robinson Sports Group Discounts up to 15% on Gulf Shores and Orange Beach vacation rentals.

RUNNING EVENTS

If you love running, or just want to show your support, there are plenty of races throughout the year in Gulf Shores and Orange Beach: marathons, half marathons, triathlons, 10K and 5K races, and fun runs. Perfect weather and beach scenery combine to make the ideal race, and many have special events going on post-race. Plus, after the race stay longer and relax while enjoying the sand and surf at Brett/Robinson beachfront accommodations.
Popular annual races in Gulf Shores and Orange Beach include the following:

January: Big Beach Marathon and Half Marathon.
February: Sweetheart 5K, Sea Turtle Half Marathon and Sweetheart 1-mile Fun Run; I Pink I Can Run 4-Mile Run/Walk for breast cancer at the Flora-Bama; and We Run This Beach Marathon & Half Marathon at Gulf State Park.
March: Flora-Bama's Beach Run/Walk for America's Warriors 5K and Half Marathon.
April: Flora-Bama's Annual Mullet Man Triathlon, and the Zydeco and Crawfish Festival 5K Run/Walk.
May: Paradise Island 5K.
June: LuLu's Hot Trot for ARC 5K Run/Walk.
July: Flora-Bama Freedom Run 4 Mile Run/Walk, and SHARK 5K Run/Competitive Walk and 1-Mile Fun Run.
September: Tacky Jacks Bloody Mary 5K and 1-mile Fun Run, and the Brett/Robinson Alabama Coastal Triathlon.
October: Shrimp Festival 10K and 5K Run in October.
November: Coastal Half Marathon, 5K and 1-Mile Fun Run.
December: Make it to the Line 4-Mile Run/Walk and 1-Mile Fun Run at Flora-Bama.

VOLLEYBALL

With sunny beaches and fine sugar-white sands, it's no surprise that Gulf Shores and Orange Beach continue to grow as a beach volleyball destination.

Since 2016, Gulf Shores has hosted the NCAA Beach Volleyball National Championship during the first weekend in May, with the country's top 16 Division I beach volleyball teams competing for the title. Adjacent to the NCAA championship site each year, hundreds of junior beach volleyball teams compete in the Gulf Coast Region "BeachFest" National Beach Tour Qualifier (USA Volleyball). It's a unique atmosphere with collegiate hopefuls playing next to the top college athletes. The nationally-televised event is worth a visit.

Our coastal destination also plays host to The March to May Collegiate Beach Volleyball Tournament in March, Sun Conference Beach Volleyball Tournament in April, the PIVC Sand Storm Open National Beach Tour Regional Qualifier in June, the Gulf Coast Region Beach Series Championships in July, and the Fall Shaka Beach Bash adult volleyball tournament in August.

Indoor volleyball is very popular as well and the Foley Events Center, just 10 miles north of the beach, hosts tournaments throughout the year.

SOCCER
The coastal Alabama tri-city area of Gulf Shores, Orange Beach and Foley hosts numerous soccer tournaments.

The Orange Beach Sportsplex was home to the Southeastern Conference women's soccer championship for 18 seasons between 2003 and 2021. It's now hosted in neighboring Pensacola, Florida. Orange Beach also hosts the NAIA Women's National Soccer Championship each November.

Foley welcomes the Sun Belt Conference Women's Championship each October at the Foley Tourism Complex. The complex also hosts large youth and high school soccer tournaments in the spring and fall months. Some of those tournaments include the Snap Soccer Shootout in March, Southern Coast Cup in March, Coastal Soccer Invitational in April, Big Wave Classic Soccer Tournament in May, and the Coastal Academy Cup in November.

GOLF, TENNIS, FISHING & TRACK AND FIELD
Not to be outdone, other sporting events that dot our beach resort destination's year-round calendar include golf and tennis tournaments and fishing competitions, among other events.

Golf: The Southeast Junior Golf Tour Tournament in January at Kiva Dunes, Pro Golf Tour Kickoff Classic at Kiva Dunes in March, University of South Alabama Men's Golf Spring Tournament in March, William Carey Spring Golf Tournament in March, the Annual Bratton Brothers Invitational in March, the Gulf Coast Invitational (High School) in March, Flora-Bama's Mullet Swing Golf Tournament in April, the Shell Classic Invitational and Clinic Series in May, Coastal Alabama Couples Classic in November, and the SJGT Gulf Shores Junior Classic in November.

Tennis: Alabama Tennis Invitational in April, Alabama State Tri-Level Tennis Championships in September, and the Alabama Southern Combos Doubles Tennis State Championships in November.

Fishing: Gulf Coast Masters Sport Fishing Championship Series in May, Orange Beach Billfish Classic in May, Flora-Bama Fishing Rodeo in June, Orange Beach Open in August, and the Blue Marlin Grand Championship in July.

Track & Field: Gulf Shores High School Track & Field St. Patrick's Day Invitational in March, the AHSAA State Track Championship (4A to 7A Class boys and girls), and NAIA Outdoor Track and Field National Championship in May.

The list could go on with sporting events ranging from high school wrestling competitions to basketball to skimboarding at the beach.

If you're coming to our beach destination for a sporting event as part of a team, be sure to check out the Brett/Robinson Sports Group Discounts. If you are a spectator, check out our Orange Beach condos or Gulf Shores vacation rentals. Looking for discounts, too? Search the latest Brett/Robinson Specials.