The Top 5 Burger Restaurants to Try in Gulf Shores, Alabama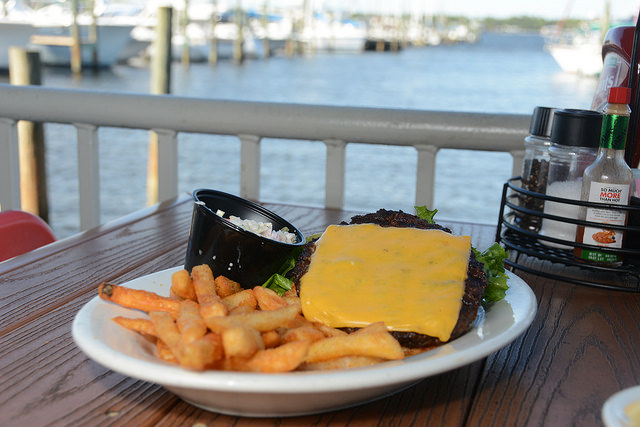 From breathtaking views to nice warm waves, Gulf Shores is the perfect beach town to visit. Great music, lively entertainment, and good company are just a few of the reasons why this place is one of America's prized vacation destinations. Gulf Shores is a place where families, singles, and couples can all come to have a good time, and what better way to celebrate and enjoy this American dream than with a big juicy burger and an ice cold drink? Listed below are the top five local Gulf Shores burger joints that everyone should visit as soon as they step foot in this beachy paradise.
The Diner
If you're looking for your standard cheeseburger cooked to perfection at a reasonable price, The Diner in Gulf Shores is the spot for you. With yummy fries and large portions, The Diner pays homage to the classic American diner experience, providing a welcoming atmosphere for each and every one of its customers.
Sassy Bass Amazin' Grill
Sassy Bass Amazin' Grill is another Gulf Shores burger restaurant that is casual in style but delicious in taste?especially when it comes to their cheddar burger. Its fun atmosphere provides the perfect location for kids and the young at heart.
The Beach House
The Beach House is the place to be in Gulf Shores, whether you want to catch a football game on one of the flat screens or try one of their many delicious cocktails. Gather your family or friends and enjoy the well-seasoned shoestring fries and the half-pound burgers made with freshly ground beef. This restaurant offers a chill vibe and delicious meals, the perfect combination for a good night.
Lulu's
Lulu's has more than just amazing burgers. This restaurant is equipped with both indoor and outdoor seating, including lawn chairs the size of mini thrones. Photo booths with silly backdrops and an arcade filled with all the new games are also part of the Lulu experience. And if that isn't enough to convince you to check this place out, their outdoor ropes course should sell you on it. Obstacle courses 60 feet in the air, delicious food, and amazing location are all reasons why this restaurant is so popular with both Gulf Shores locals and tourists.
The Gulf
The Gulf is another secret gem of Orange Beach that has one of the best burgers in town. With high-grade beef and an aioli to die for, this is the place to go when in the mood for a mouthwatering burger. The view of you get from your dinner table is just an added bonus to the wonderful food.
The list of burger joints and amazing restaurants in Gulf Shores and Orange Beach is practically endless. However, whichever restaurant you choose, you are sure to enjoy a filling, vacation-worthy meal. Book a vacation rental today and head to Gulf Shores for great food and good times!