Beachfront Condos in Orange Beach, AL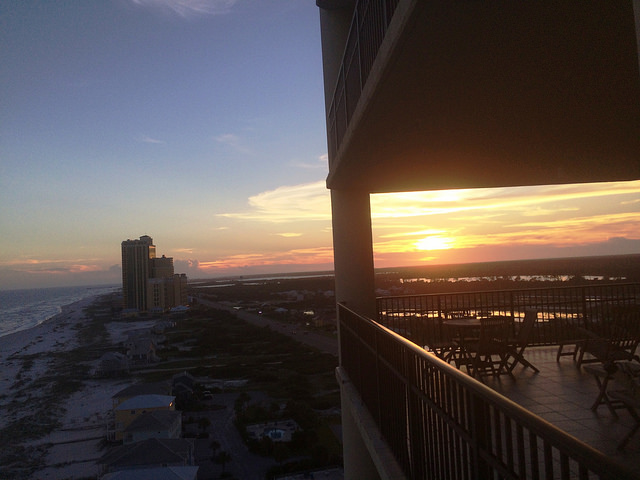 When you're looking for somewhere to relax and have some fun, what's better than a place where you can walk right out onto soft sand and fall asleep listening to the surf falling on the shore? Whether you're looking for a spot to decompress by spending hours in the sun and waves, or exploring the shopping near your Orange Beach condo, there is never a shortage of things to do! From local attractions to mouth-watering cuisine to great boutiques, there is definitely something for everyone in your group. There is so much to do, you can switch it up daily, with the constant opportunity to relax by the water or in one of the pools at our condos in Orange Beach, AL.
Orange Beach is home to many of our Phoenix condo properties that line the beach and offer spectacular views. Phoenix I, Phoenix West II and Phoenix V are all in close proximity to the sand and are within very quick driving distance to Gulf Shores too. Phoenix VI, VII and VIII as well as Phoenix East are a little further east. Phoenix IX and Phoenix X are shored up close to the famous Flora-Bama Lounge and the Alabama/Florida state border. Our Phoenix properties are the gems of the area and offer excellent views of the beach and amenities like water parks and pools for when the beach is a little chilly.
Additionally, our beachfront properties offer easy access to watersports, which can mean parasailing, deep-sea fishing, kayaking, snorkeling and more with your family and friends. Rent some jet-skis for the day for the thrill of skimming over the water, or a lounge chair to catch up on some reading.
Our Orange Beach condo rentals offer a variety of amenities whether you're looking for luxury and/or a place to gather the family. The sugary white sands are just steps away from these properties and the views are spectacular across all the beachfront properties.
After a long day of swimming and being in the sun, there's nothing quite like relaxing in your beachfront condo and listening to the waves as you fall asleep. Browse all of our Orange Beach condos, and find the ideal location right on the beach.
[related-pages]