Why Gulf Shores Is the Place to Be a Snowbird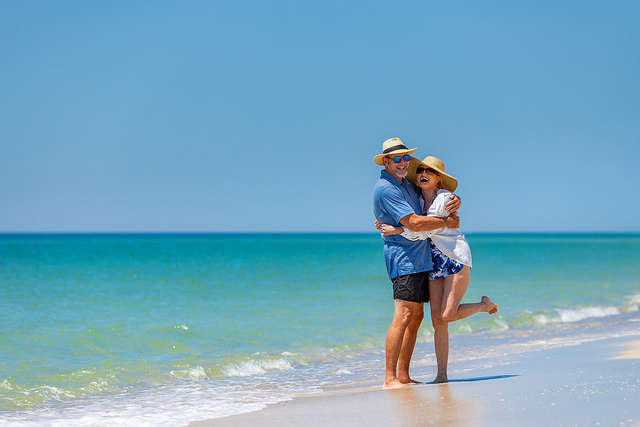 You've got an entire fall and winter to spend doing the things you love, but where do you do it? Thousands of fellow snowbirds will tell you that there's no better place to head for the cold months than to the home of warm Gulf breezes and endless snowbird adventures - the coast of the Gulf of Mexico.
You may ask: Why should I head to Gulf Shores, Alabama to snowbird for the winter? Check it out.
Locally Sponsored Social Events
Make new friends and reunite with old ones when you take part in lively social events sponsored by the friendly men and women of the local area.
Alabama state club members and officers, city officials and workers, chamber of commerce representatives, and tourism promoters all go well out of their way to plan and execute extra-special social events where Gulf Coast snowbirds can eat, drink, and swap a story or two.
Musical Performances Just for You
Gulf Shores is known and celebrated for its oldies and contemporary musical performances. There's a show almost every day at one of your favorite hot spots.
Gather your fellow snowbirds and explore coastal Alabama's rich artistic scene. Check out local bars rich with flavorful cocktails or reach for some of America's freshest seafood while you enjoy the musical stylings of country, rock, pop, and oldies artists as they play some of your favorite tunes and plenty of new ones.
Miles of White Sand Beaches
The crystalline beaches of Gulf Shores stretch for miles on miles. Share the beach with your friends, your loved one, or spend some time in the quiet of solitude with only the waves to keep you company.
Enjoy long beachside walks, ornate seashell hunting, and some of the nation's most unforgettable sunsets as your toes sink into the soft, white, glistening sand with every step.
Volunteering Opportunities
Get to know the community on an even deeper level and share your admiration of the beachside way of life by volunteering your time at some of Gulf Shores' most beloved places and events.
Schools, churches, civic organizations, and nature preservation societies are all on a constant lookout for selfless individuals just like you to lend a hand to the local area in the winter months. Put a smile on someone's face (and one on yours, too) when you give back to the Gulf Coast community that loves snowbirds like you.
On-the-Sea Getaways
Take to the seas to experience the majesty of the Gulf of Mexico.
Charter fishing trips or just experience the scent of the open water and the briskness of the crisp air as your boat gently sways in the Gulf's arms. Take a kayak or canoe off shore and discover dolphins and other beautiful sea creatures. There are few experiences more liberating than an open sea adventure for snowbirds on the Gulf Coast.
Discovery and Learning
One of life's most intense pleasures is the journey of learning. You've got the whole winter to explore new passions and skills; take advantage of the time and build your talents at one of the many classes and workshops available in the Gulf Shores area.
Learn to dive, improve your fitness, garner an appreciation for high art, or upgrade your beauty expertise with classes sponsored by the city or at one of the many fine institutions that make our community so unique.
What Are You Waiting For?
You won't find a better time than now to book a snowbird season in Gulf Shores, Alabama with Brett-Robinson. As it gets closer to winter, our vacation packages will disappear and rentals will book fast. Get the lowest rates and your choice of cozy winter lodging by booking right away. Hurry, snowbirds, before the lucky ones grab the best rates and rooms!