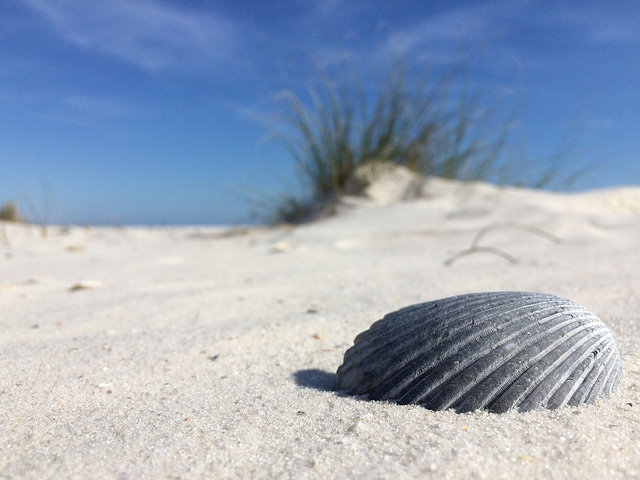 The beaches of Gulf Shores are spectacular and attract thousands of visitors a year based on their merits alone. Sparkling, soft, fine-grained and white, the sands of Gulf Shores provide a Caribbean vacation experience without having to leave the States.
Below we explore what makes our white sands so special, why we have them on our shores, and what we do to maintain them for successive generations of locals and tourists who love the Gulf Shores beaches.
What Are White Sugar Sands?
When you visit Gulf Shores, you'll find yourself kicking through the sand as though it were powdered sugar. If you've been to other beaches in the U.S., particular on the Pacific or Atlantic coasts, you'll know that isn't all that common. Some beaches have little rocks or pebbles in with the sand, and others just have grains of a coarser texture.
White sugar sands are made of ultrafine mineral sand with a significant percentage of organic granules. This forms fine silt that is often too light to support cars and trucks on the beach. The sand is made from pure white quartz crystal, which came from the Appalachian Mountains at the end of the last Ice Age and was deposited into the Gulf of Mexico. These quartz particles give the sand a different look and feel and distinguish it from the sands composed of heavier minerals, such as titanium, which can be found in beaches in the northern Atlantic. These minerals contribute to the northern Atlantic also having murkier waters than the turquoise ones found right outside our Orange Beach condos and Gulf Shores rentals.
Where Are White Sugar Sands Found in the United States?
White sugar sands are not found all that often in the United States. The Gulf Coast boasts most of the true white sand beaches in the United States, from Gulf Shores to the Gulf Coast of Florida. The Florida Keys also have white sand beaches.
Build a glistening white sand castle and take in the turquoise waves when you stay at one of our Gulf Shores condos or Orange Beach rentals!