Orange Beach Festival of Art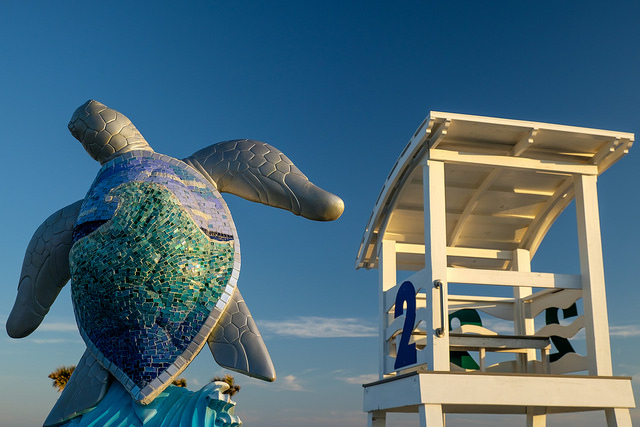 Attention art lovers and spring beach-goers, you won't want to miss the Orange Beach Festival of Art that takes place every March! The festival is held in the Coastal Arts Center of Orange Beach and in Waterfront Park. Booths filled with fine art line the street and music from live performances by talented singers and songwriters fills the air. A literary arts section is also featured at the festival and includes panel discussions with famous authors. Local restaurants sell delicious authentic coastal cuisine. There are hands-on art activities for kids, and art is judged by jurors who are famous artists from around the country. Last year's festival attracted over 20,000 art lovers, many of whom stayed at one of our Gulf Shores condos or Orange Beach rentals. This year's festival will be the 40th annual art festival and takes place on March 8th and 9th from 10 am -5 pm on Saturday and 10 am-4 pm on Sunday.
Artists & Art Contest
Every year artists from around the country come to participate in the Orange Beach Festival of Art. Visual art of all types can be found from paintings to sculptures and other multi-dimensional art pieces. This year's featured juror is Bruce Helander. He has coordinated over 80 contemporary art exhibitions and has work featured in more than 50 museums around the country, including the Metropolitan Museum of Art, the Smithsonian, and the Art Institute of Chicago. He is also editor-in-chief of The Art Economist magazine.
Live Performances
This year's festival features live performances by Rollin' in the Hay, a southern bluegrass band, as well as acoustic guitar duos Roman Street, Three Bean Soup, and Sugarcane Jane, a talented husband and wife duo from Nashville. The music sets a great vibe for the festival with a folksy, acoustic sound. There are also always featured dance performances that include ballet and belly dancing. For more information about the musical artists, see the Festival's Facebook page.
Food
Local restaurants that will be selling food at this Orange Beach art festival include Cosmo's Restaurant & Bar, Shipp's Harbour Grill, Cobalt, and more. Cosmo's specializes in American-Creole fusion cuisine and serves a variety of dishes that include chicken roulade, po'boys, jerk chicken, and other seafood and pasta dishes. They also serve sushi. Cosmo's banana leaf wrapped fish was listed on "the top 100 dishes to eat before you die" by The Year of Alabama Food. Shipp's Harbour specializes in steak and seafood as well as sushi and sashimi. You won't go hungry!
Admission to the Orange Beach Festival of Arts is totally free, and food prices will range from $4-$9 per item. Tickets for kids to participate in all art activities that include pottery and shell boxes are just $5. Although the festival officially takes place on Saturday and Sunday, events will start on Thursday at the Orange Beach Events Center with performances by the local theatre troupe and the Preservation Hall Jazz Band. What are you waiting for? Book your reservation at one of our Orange Beach condos or Gulf Shores rentals for a weekend of creating, hearing, tasting, buying, and viewing fantastic art!