How to Choose the Best Condo in Orange Beach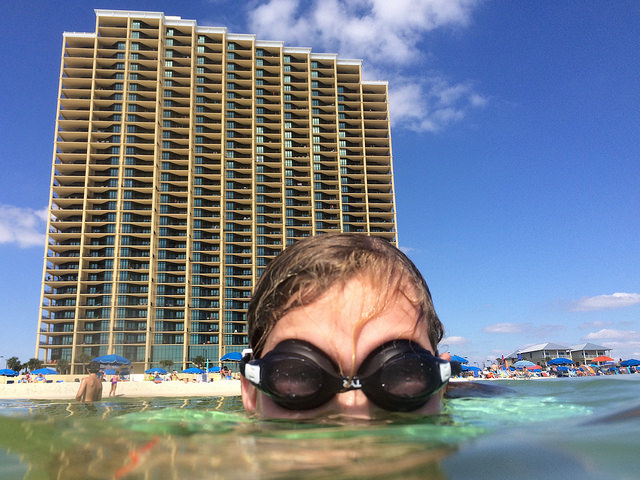 Orange Beach, AL is a great family destination; staying in a condo brings the family even closer together, and promises an unforgettable vacation. Depending on your needs, you can find condos in Orange Beach that sleep from 4 to 10 people, perfect for when you're trying to find a place to stay with your family without renting separate hotel rooms. This way, you are in a small enough space that you feel at home while you're on vacation, but with enough room that you won't be stepping on each other's toes.
A selection of our Phoenix properties in Orange Beach have 4-bedroom condos available including: Phoenix V, Phoenix West and Phoenix West II. The spacious and comfortable living areas in these rooms can provide refuge from the hot summer sun if need be, where you can sit back and relax to play games or watch TV with the whole family, recharging you for whatever activities await you. The kitchen portion of the condos provide your family with greater flexibility: picky eaters can have something to eat before the family heads out to a local seafood restaurant, and time and budget crunches become more manageable with the chance to whip something quickly together.
Many of our Orange Beach condo rentals offer a variety of family-friendly amenities, including kiddie pools so parents can enjoy themselves in the comfort in the safety of their children. For kids that don't quite yet know how to swim yet, or are daunted by the vast Gulf, you can start them off on one of the Splash Pads. Or if your little ones don't like the feeling of salt in their eyes, there are indoor and outdoor pools that offer a relief from the heat without the stickiness or stinging of salt.
But for those that like to play in the waves, the proximity of our condos to the Gulf makes it easy to grab a Boogie Board and play for hours, and return for a few moments to reapply sunscreen, or grab something to eat. There are also opportunities parasailing and jet-skiing for the older kids, while the younger ones can spend their time building sandcastles right outside the condo. With opportunities for deep-sea fishing and dolphin watching, the kids are sure to be entertained by the vast expanse of blue. Or for a more relaxing activity, try your hand at fishing off the pier, and cook your catch in your kitchen.
Our Orange Beach condos are located right near some of the best activities in the area, including amazing cuisine and family attractions, like the Orange Beach Waterfront Park and the Dauphin Island Sea Lab. At the park, kids can play, swing, slide and climb for hours after a nice family picnic. The sea lab provides kids the chance to get up close to the native wildlife at The Estuarium: touch sting rays, walk through the Living Marsh Boardwalk, and admire over a hundred species of fish in over 30 aquariums. During the summer, excursions led by staff bring out the scientist in yourself and your children as you walk through the salt marsh, beach dunes, and maritime forest.
See all of our available condos in Orange Beach here, and have your pick of many to plan your ideal family beach vacation.
[related-pages]