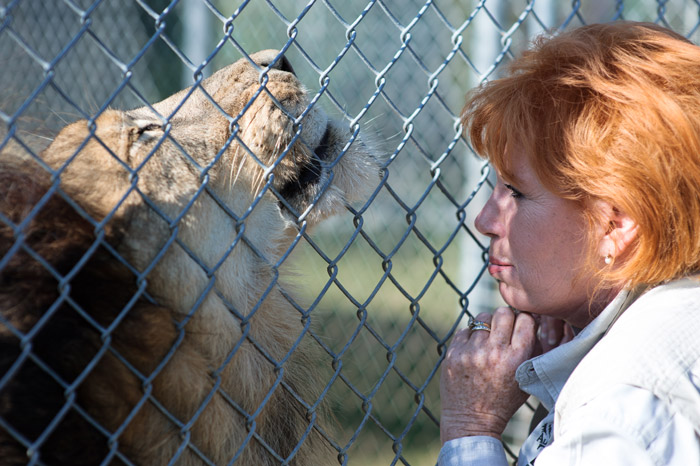 Alabama's Gulf Coast presents an abundance of nature-viewing opportunities and natural attractions, from scenic parks and trails to zoos and research centers. Visitors can hike along trails through a variety of habitats, navigate waterways, and observe wildlife in a range of settings. The following itinerary highlights a well-rounded experience of the wildlife and outdoor attractions along Alabama's Gulf Coast. Follow this itinerary day-by-day to get the full nature lover's experience of the Gulf Coast or choose specific natural attractions to add to your next vacation.
Day 1:
Fort Morgan
On your first day, hop over to Fort Morgan to check out a bird sanctuary and fishing pier. In addition to being a defense site in such wars as the Civil War and World Wars I and II, Fort Morgan has been selected as one of the "One Hundred Globally Important Bird Areas" by the American Bird Conservancy.
Bon Secour National Wildlife Refuge
Continuing east you'll find the Bon Secour National Wildlife Refuge. This 7,000-acre refuge is home to migratory birds, sea turtles, the endangered Alabama beach mouse and native plant life.
Alabama Gulf Coast Zoo
Make your way into Gulf Shores and visit the Alabama Gulf Coast Zoo. Observe more than 500 animals in their natural habitats, including lions and tigers, monkeys, macaws, and kangaroos. Arrange a personal encounter with tiger cubs, joeys, lemurs and reptiles. The zoo also includes a petting zoo, reptile house, aviary and daily shows.
Gulf State Park
Visit the Gulf State Park, a 6,150-acre park comprising white-sand beaches, lakes, nature trails, a picnic area and campground. The beach pavilion, located right on the beach, includes a concession stand and picnic tables. The park also includes an 18-hole championship golf course.
Gulf State Park Pier
Go fishing, or just watch the fishing action on the Gulf State Park pier. The second longest pier on the Gulf of Mexico - and the only public pier on the gulf in Alabama - this fishing and sight-seeing structure features an indoor concession area, a souvenir and tackle store, and comfort stations in the middle of the pier.
Hugh S. Branyon Backcountry Trails
Explore the marshes, sand dunes and swamps along the Hugh S. Branyon Backcountry Trails. The route of seven paved trails takes you along 15 miles of paved trails through Orange Beach, Gulf Shores and the Gulf State Park. It includes restrooms, a picnic pavilion, Boulder Park and a butterfly garden.
Day 2:
Five Rivers Delta Resource Center
On day 2, learn about and explore the second largest river delta in America at the Five Rivers Delta Resource Center. Located in Spanish Fort, this site offers boat rides, canoe and kayak rentals, and an educational exhibit hall. Alligators, Alabama red-bellied turtles, and blue herons are just a few of the creatures that can be seen throughout the delta.
Weeks Bay National Estuarine Research Reserve
Travel to Fairhope and visit the Weeks Bay National Estuarine Research Reserve. Part of a national network of coastal reserves, Weeks Bay is a public facility intended to educate visitors about estuaries, local plants and animals. Explore the 6,600 acres of estuarine habitats as you walk along boardwalk trails.
Alligator Alley
Head east to Summerdale to check out a 13-foot alligator named Captain Crunch, along with 150 of his alligator friends at Alligator Alley. Walk along the elevated pier through the cypress swamp and observe the ospreys, owls, turtles, bull frogs and other creatures. From the boardwalk, guests can watch the alligators in their natural environment, and even have the opportunity to feed them.
Day 3:
Mobile Bay Ferry
Take the Mobile Bay Ferry at Fort Morgan over to Dauphin Island. The trip across the Mobile Bay takes about 30 minutes, giving you the opportunity to observe the nature and wildlife among these waters.
Dauphin Island Bird Sanctuaries/Dauphin Island Sea Lab
Continue over to Dauphin Island to visit the Dauphin Island Bird Sanctuaries and Dauphin Island Sea Lab. Maritime forests, marshes, dunes, lake, swamp and beach make up the sanctuary, providing ample opportunity for neo-tropical bird-spotting. Visit the Estuarium at the sea lab and learn about the ecosystems of the Mobile Bay estuary.
Bellingrath Gardens
Head south to another garden excursion, this time at Bellingrath Gardens and Home in Theodore, Alabama. Observe the seasonal flowering plants among the various gardens, including the Bellingrath Rose Garden, the Butterfly Garden, Fountain Plaza, Mirror Lake, and the Asian American Garden. Follow up with a tour of the Bellingrath home.
These are just a sampling of the natural and outdoor attractions available on Alabama's Gulf Coast. For more Gulf Shores vacation ideas, visit our other vacation itineraries, then book your trip today by visiting our online booking page or calling 800-211-7892.