Things To Do With Younger Kids in Gulf Shores & Orange Beach, Alabama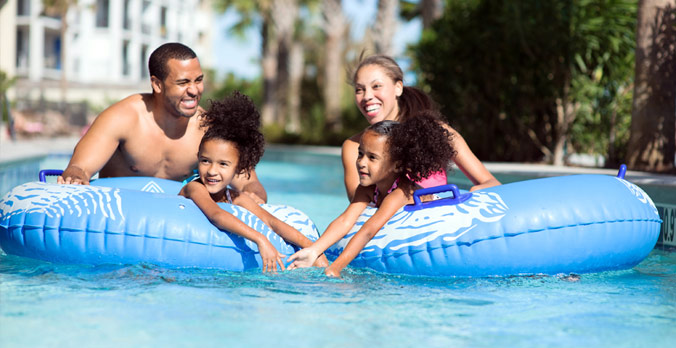 Gulf Shores and Orange Beach both provide ample opportunity for entertainment. Golf courses and spas seem to be around every corner, and adults have plenty of options for how to best spend their days. But what about the kids? Sure, there's mini-golf and laser tag, but what do you do with kids that aren't old enough to appreciate those activities?
Dolphin Tours
True, these technically fall in the "animal" section, but they're wondrous enough to warrant a separate explanation. Sail out in the Gulf until your boat is surrounded by dolphins. Or wade into the shallow water to reach out and touch one of these gentle creatures. The kids will fall in love with both the dolphins and the Gulf.
Trains
Is your child one of the millions who is obsessed with his choo-choo? Then the Model Train Exhibit in Foley is the perfect spot for him. Admission is free, but it gives you access to train layouts from the 30's, 40's, and 50's. You'll see the evolution of trains from steam to diesel power, while your child will see amazing machines that are actually in operation!
Arcades
Whether it's the ball pit, the swirling slide, or the balloon animals, there's something for every child to love at an arcade near our Gulf Shores condos. Watch their face light up as they try to win at whatever game they've decided is important. Indulge in some pizza and ice cream, and root along with them to earn enough tickets for their prize. Rumor has it Fat Daddy's Arcade has the best prizes in town. Younger kids who cannot play arcade games might enjoy the puppet show and games at Sun Shots photography .
Rides
Just because they're little doesn't mean they don't appreciate a good ride. For a safe, calm, yet exciting excursion, head down to the Wharf to try out the Ferris Wheel. The calm cycle will be just the right amount of adventure for the youngest kids, and you'll love the view from the top of Southeast's tallest Ferris Wheel.
There's no age limit for fun at the Gulf, so bring the whole family, your friends, your neighbor, and even that guy who kind of annoys you at work. The excitement and adventure will bring out the child in us all.