Things To Do in Mississippi
Biloxi is home to some of the most popular casinos in the South. While you're visiting the casinos, take some time to get out and steep yourself in vibrant Gulf culture.
So close to the Gulf, you'll have your choice of excellent fishing charters. If you're not interested in grappling with fish hooks, consider booking a trip on one of the Adventure Charter and Dive boats, for a day of dolphin-spotting and bird-watching. For a boating experience you can only find in the Gulf, visit the Biloxi Small Craft Harbor and climb aboard for the shrimping adventure of a lifetime. Your shrimping vessel will pull a heaving net full of shrimp on board, along with a variety of other sea creatures. Younger children appreciate the element of surprise presented by each full net. Who knows what they'll catch next! For a self-guided tour, try the Bay Breeze Bike and Kayak Rentals. Bike through the dunes or set your course for the open waters, and get some exercise while you get to know the Mississippi Gulf. You can get a lot done on your Mississippi daytrip from one of our Orange Beach condos or Gulf Shores rentals.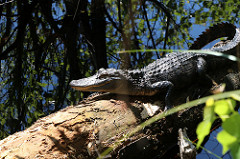 If you really want to buckle down and learn something about the environment from your trek to some Mississippi attractions, visit the nearby town of Gautier for a sunset eco-tour of the swamps and cypress marshes that line the Pascagoula River. You do the tour on a flat-bottom boat, or keep your tour environmentally friendly and opt for a kayak.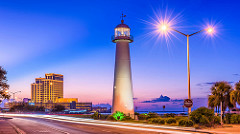 Don't waste the daylight hours before it's time to hit the craps tables. Splurge some of your casino winnings on some casually elegant Gulf Coast attire - in Biloxi and smaller surrounding towns you'll find a wide selection of high-end boutiques. Flaunt Boutique in Biloxi boasts a large selection of women's clothing and jewelry. For cool, summertime chic, browse the chic linen outfits at Bayou Belle.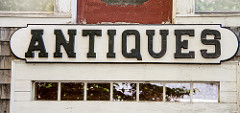 Across the Biloxi Bay, keep up your shopping spree at some of the most popular antique stores. You'll find a vintage piece of jewelry for someone's birthday gift, or the perfect end table for your living room, or maybe both, at Vieux Marche Antiques. For an eclectic mix of Victorian and uniquely Mississippian antiques, make the pilgrimage to the fabulous Bernard Clark Antiques.
If you're travelling with a young companion and looking for things to do in Mississippi for kids, the Lyn Meadows Discovery Center is a must-see. The staff at the Discovery Center entertains large groups of children with a variety of performing arts programs. Cooking and engineering classes encourage active, perhaps even noisy participation from youngsters. During the summer, the Lyn Meadows Discovery Center offers day camp classes, so the kids can stay entertained while you hit the town.
There are many things to do in Mississippi, and it is easy to visit Mississippi when you stay at one of our Gulf Shores condos or Orange Beach rentals.