The 4 Best BBQ Pit Stops in Gulf Shores and Orange Beach
The blend of smoky and sweet flavors combined with family-friendly atmospheres are just two reasons why BBQ in Gulf Shores and Orange Beach, Alabama is some of the best in the country. While every restaurant can vary in style, the keys to some of the best-tasting BBQ are the secret marinades and rubs, as well as the safeguarded cooking techniques that are sometimes passed down from generation to generation. We've compiled the best places to eat BBQ in Gulf Shores and Orange Beach based on menu offerings and dining atmosphere to help complete your next vacation in delicious fashion.
1. Hog Wild Beach & BBQ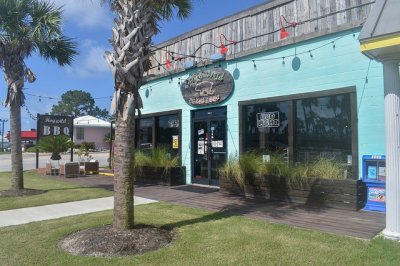 Hog Wild Beach & BBQ takes our number one spot for BBQ restaurants to visit during your next Brett-Robinson vacation. Located north of Gulf Shores Parkway, Hog Wild serves up a variety of pork, baby back ribs, sausage, and much more. Each dish starts with a top-secret dry rub that combines special spices and herbs that bring out the flavors during the cooking process. Each slab of meat is cooked in an old hickory smoker that is fueled by pecan wood, which adds rich and sweet nutty flavor to each dish. Another thing that makes Hogg Wild Beach & BBQ a great place to dine is the handmade sauces. Each mixture adds the perfect blend of spices and flavors that complement the maple-smoked meats.
2. Moe's Original BAR B QUE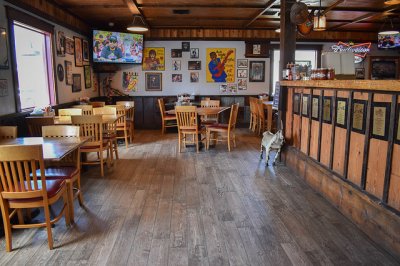 Founded in 1998, Moe's Original BAR B QUE is located on Perdido Beach Boulevard in Orange Beach and serves traditional BBQ offerings such as ribs and sausage. The dishes served at Moe's are smoked to perfection and can be paired with dirty rice, hash brown casserole, and jambalaya, just to name few selections from their large side menu offerings. Moe's BBQ has a laid-back atmosphere, and sandy beaches surrounding the restaurant make it an ideal stop on an afternoon stroll on the beach.
3. Down South Barbeque
Located right off Highway 59 between Foley and Gulf Shores, Down South Barbeque serves traditional Southern style ribs, brisket, and pork in a laidback outdoor atmosphere. Coming with the whole family? Call Down South ahead for large quantity orders of slow-smoked pork, rib slab, and your corn bread sides to feed everyone. The walk-up window at Down South accepts cash and checks only, and is closed on Sunday and Monday.
With these mouthwatering offerings ready for the tasting, it may be hard to choose one, so trying them all is always recommended! Vacationing in the Gulf Shores and Orange Beach area is always a treat, whether you're eating BBQ on the beach or headed out to the golf course. To save your spot in this beautiful seaside town, book a condo in Gulf Shores or Orange Beach with us today!