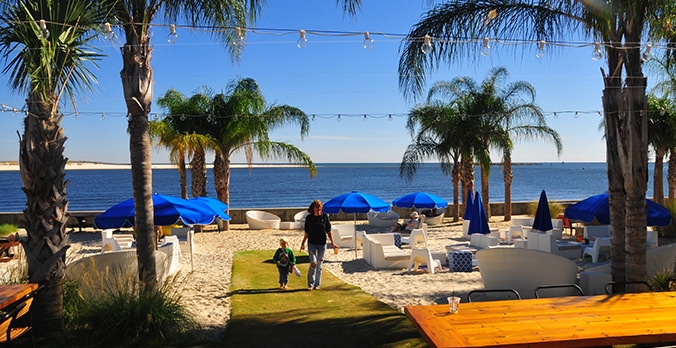 When it comes to great vacation spots for Gulf Coast water sports, Gulf Shores and Orange Beach Alabama are excellent destinations. If it's time to get off the land and get on the water, you won't be at a loss for things to do. Watersports doesn't simply mean riding around on a boat, although that can be tremendously relaxing. What we're talking about is having an adventure!
From Banana Boat rides to Wakeboarding, Gulf Shores and Orange Beach Alabama have plenty of Gulf Coast water sport action. Gulf Shores water sport activities include Banana boating, Jet Skiing, kayaking, paddle boarding, parasailing, skim boarding, and wakeboarding.
Beaches along the Gulf of Mexico create the perfect backdrop for Gulf Shores water sports action. Local businesses can provide guided activities, instruction, equipment rental and good old fashion local know how.
If you have a need for speed and adventure, jet skiing might be your ticket. One-rider jet skis are faster, look to rent from companies with newer model jet skis. A two-person jet ski is more suitable if you'd like to pull a tube to add even more fun to your outing. Jet Ski lessons and tours are also a great way to make the most of your outing.
For vacationers seeking an aerial adventure, parasailing is the Gulf Shores water sport for you. Stunning views of Gulf of Mexico shoreline, along with the exhilarating sensation of flight make for a memorable experience.
On the ground and closer to shore you can pick up your skim board and glide across the water and ride the waves back to shore. As you get more experienced skateboard style kicks and moves can be performed.
If you need a little bit of everything the ultimate watersport adventure just might be kite surfing. As you progress from being pulled along the surf by the wind, and progress to jumps and lifts, you will have experience the thrill of surfing, skiing and parasailing in one activity.
Enjoy Gulf Shores water sports from the comfort of your Gulf Shores rental or one of our Gulf Shores condos. We also have accommodations in Orange Beach, check out our Orange Beach condos and Orange Beach rentals here.