Alabama Gardens, Historic Homes & Plantations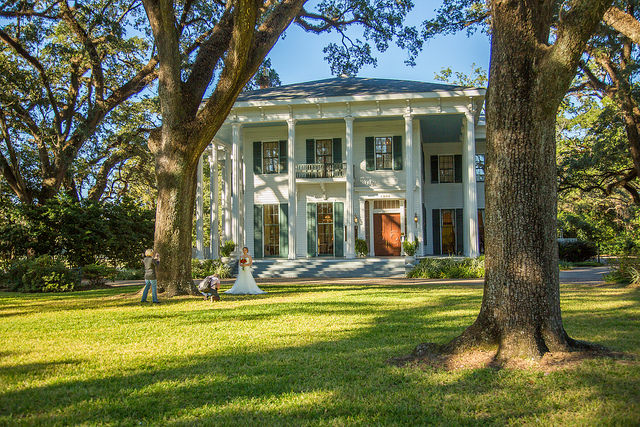 If you love exploring historic homes and want to learn more about living in the rural south during the 1800s, you've come to the right place. Within an hour or two of Gulf Shores, you can visit several historic homes, Alabama gardens and plantations that will give you a glimpse into the past.
If you adore Greek revival architecture from the 18th and 19th centuries you should pay a visit to the Oakleigh Historic Complex, a Mobile mansion where you'll find a beautiful white-columned facade with a winding staircase on the main house built in 1833. You can also visit the Cox-Deasy house that was constructed in 1850 and the Cook's House. Here you can examine life from the perspective of upper, middle, and low class households during the time period. Additionally, the complex stores the Minnie Mitchell Archives that contain old newspapers, family records, historic maps, and scrapbooks.
Not too far from Gulf Shores you'll find the historic Swift-Coles home, a 16 room home with wrap-around porches build around 1880 near the Bon Secour River. Visitors can walk through the beautiful gardens and rooms of the home where they will find antiques and furniture from the period.
You can also pay a visit to the historic and supposedly haunted Richards DAR House and the Bragg-Mitchell Mansion, a Mobile mansion well worth a visit. Last but not least, don't forget about the beautiful Garden District in New Orleans if you're up for a little drive. Explore breath-taking gardens and Greek revival style homes. Browse our historic homes articles for admission and other details.
Find your own comfortable place to stay while you're in Gulf Shores by browsing our Gulf Shores condos and Gulf Shores rentals. We also offer plenty of accommodation in Orange Beach, so do check out our Orange Beach rentals and Orange Beach condos as well!