Top Winter Activities in Gulf Shores and Orange Beach
The Gulf Coast region of Alabama is one of the most popular summer tourism destinations in America. However, summertime isn't the only time to visit. The scenic beaches and year-round mild temperatures make Gulf Shores and Orange Beach worth visiting during the winter, too. Though life slows down during the off-season, there are still plenty of things to do.
Looking for ways to have fun without swimming and sunning? Here are a few ideas to get you started:
Segway Tour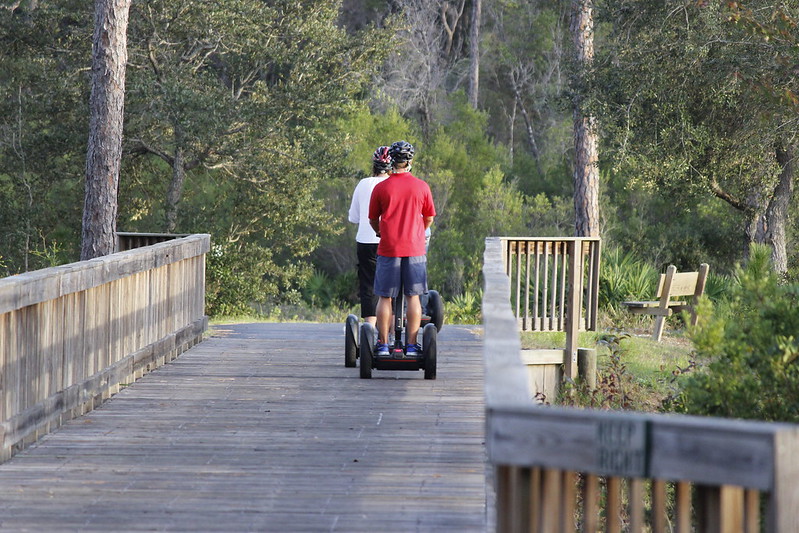 The opportunity to get close to nature is one of the best things about the Gulf Coast region. There are miles of backcountry trails in Gulf Shores—more than you could cover on foot during a vacation. That's the great thing about a Segway tour. With its 20 miles of range, a Segway can help you cover a lot of ground. If you aren't ready to strike out on your own, the Segway tour operators offer guided excursions.
Golf
If you enjoy golf, Gulf Shores and Orange Beach are your dream vacation destinations. There are 10 golf courses within a 30-minute drive. Don't feel like taking your clubs on an airplane? Most golf courses have rental clubs available.
Glassblowing
Glassblowing is one of the unique activities available in Orange Beach. The Hot Shop, near Orange Beach Waterfront Park, holds classes to teach visitors the craft. A warm glassblowing shop is the perfect place to spend a chilly afternoon, and when you're done, you'll have your own piece of art to take home with you.
Geocaching
If you want to try something off the beaten path, think about geocaching. It's an outdoor treasure hunt that allows anyone to take part. Over the last 20 years, geocachers have been stashing small trinkets and treasures around town and posting the coordinates online. Players can use a smartphone or handheld GPS to find them. Treasure hunters who track down a prize are encouraged to replace their haul with other fun items for the next person.
No matter when you visit the Gulf Shores and Orange Beach area, you will have no shortage of things to do. Some people have a hard time choosing how to spend their days, but choosing where to stay is easy. When you rent a Brett/Robinson condo, you'll have plenty of room to relax after your adventure-filled afternoons. Call us today to start planning your winter vacation.