Best time to visit Gulf Shores & Orange Beach to save money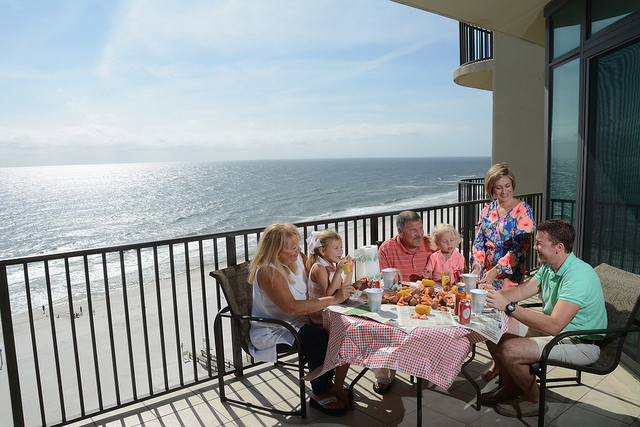 Whether you're feeling spontaneous or got caught procrastinating (again!), it's never too late to find a great beach vacation deal during the summer in Gulf Shores or Orange Beach. It's all about timing.
There's no better medicine than time spent at the beach. On the Alabama Gulf Coast, time seems to stand still when one is soaking up the sun, sand and surf. If you've already been here, you know the feeling and we're waiting for your bare feet to once again hit the fine sugar-white sands of Gulf Shores and Orange Beach.
Knowing when to book your vacation is key. For the absolute best money-saving summer prices, the best time to visit Gulf Shores or Orange beach is:
Early June, after the Memorial Day holiday.
Before or after the big Fourth of July holiday weekend.
Practically anytime in August, usually after the first week of the month.
And the proof is in the pudding at any of Brett/Robinson's Orange Beach or Gulf Shores condos.
Save over $700 in June
Take Phoenix V in Orange Beach for example. It's a favorite destination for families because of its large splash pad/water park. A three-bedroom condo during the first week of June can be up to $150 less per night than the third week of the month. That means if you stayed for 5 nights, you would save over $700! With these rates, you'll guarantee yourself one of the best Orange Beach vacation deals available.
Pay $100 less per night in July
If early June just doesn't work for your schedule, consider staying just before or after Independence Day. Staying at a 3-bedroom Phoenix West condo the week after the holiday compared to July 1-5 can reap a savings of over $100 a night. That's something to smile about while you float around Phoenix West's beachfront lazy river!
Over $1,000 in August savings
If those savings aren't enough for you, August may hold your ticket to a vacation paradise. Take our popular back-bay treasure, Phoenix on the Bay. The condo has the longest lazy river of all the Phoenixes and has rentable boat slips. Three-bedroom Orange Beach condos there typical cost about $400 a night during the first week of August, but book a stay during the third week of the month and save over $200 a night! Saving like that can add up to over $1,000 for a 5-night stay. Now, you can take that vacation deal to the bank!
So if you've been on the fence about booking your summer vacation, what are you waiting for? Now you know the best times to visit Gulf Shores and Orange Beach to save on your next stay. You now have a few weeks highlighted as proof of big savings!
See all of Brett/Robinson's Gulf Shores and Orange Beach vacation rentals, from condos to houses to hotels, by booking online at https://www.brett-robinson.com/ or by calling 866-904-0263.
[related-pages]