Which Beaches Are Best for Families in Gulf Shores and Orange Beach?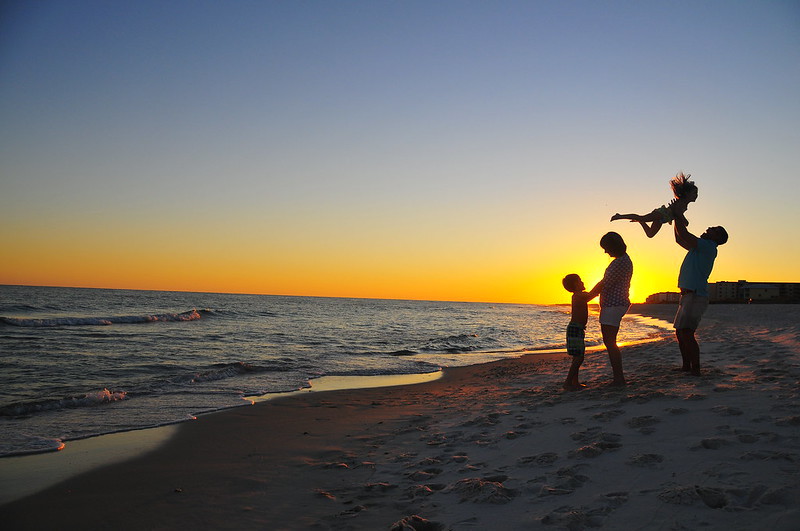 When you visit Gulf Shores and Orange Beach on Alabama's stretch of the Gulf Coast, you'll find many opportunities for family fun. In fact, there are so many kid-friendly things to do and places to go that you may find it difficult to choose. That's why we've prepared a list of the best beaches for families. If you're having trouble deciding which beaches to see during your trip, any place on this list will deliver.
Gulf Shores Public Beach
When you think about going to the beach, do you imagine volleyball, beach bars, and plenty of sun and surf? The Gulf Shores Public Beach is exactly what you're thinking of. For $10, you can park all day and enjoy everything the beach has to offer.

Dauphin Island
If you don't mind a bit of a drive, consider visiting Dauphin Island. It will take you around an hour and a half to get there, but the trip has been voted the Gulf Coast's Most Scenic Drive.

Orange Beach
The beach that gives the city its name, made up of miles of white sand and crystal blue waters. If you come to Orange Beach, make sure you visit the LuLu, a ship the Alabama Department of Conservation scuttled just off the coast in 2013. Today, the LuLu is the center of a glorious reef habitat and home to a variety of sea creatures. Whether you paddle in by kayak or get a little closer with snorkel or scuba gear, this attraction is worth the trip.

Gulf State Park
Does your family have trouble agreeing on a single activity? A day at Gulf State Park may just make everyone happy. For nature lovers, the Backcountry Trail is an excellent way to see the Gulf Coast's unique ecosystem. Anglers can try their luck fishing right off the pier. The daredevils in your group will find plenty of thrills on the zip line. No matter how you spend the day, be sure to end it with a beach bonfire.
When you visit Gulf Shores and Orange Beach, settling on a single beach to visit every day is challenging. Fortunately, choosing a Brett/Robinson condo is an easy decision. Call us today so we can help you plan a beach vacation you'll always remember