National Shrimp Festival FAQ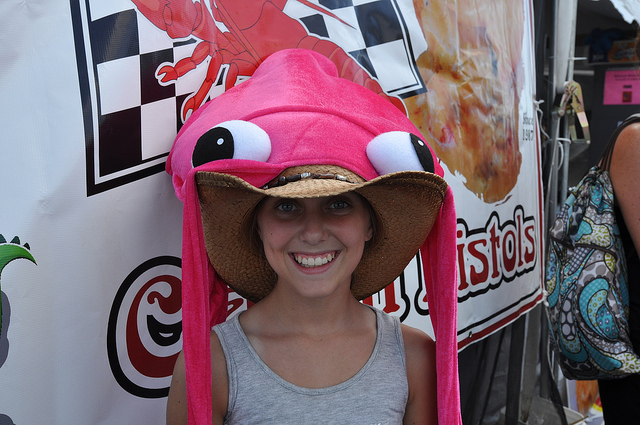 Planning to attend the National Shrimp Festival this year and need some additional information? Here is a list of the most frequently asked questions that will hopefully help with some last-minute details.
Q: When is the Annual National Shrimp Festival?
A: The Annual National Shrimp Festival is held the second weekend in October each year.
Q: Where is the Annual National Shrimp Festival held?
A: The shrimp festival is located and held at the public beach in Gulf Shores where Hwy. 59 end and intersects with Hwy. 182 (Beach Boulevard) near The Hangout restaurant. It's conveniently located near our Orange Beach condos and Gulf Shores rentals!
Q: What are the Festival hours?
A: Festival hours Thursday to Saturday: 10am-10pm and Sunday: 10am-5pm.
Q: How do I park at the Shrimp Festival?
A: Parking is on a first-come, first-serve basis at and around the shrimp festival site. The festival site is surrounded by privately owned businesses and private residential houses/condos. These owners control the parking and parking fees on their property, not the Alabama Gulf Coast Chamber, the Alabama Shrimp Festival, or the City of Gulf Shores. It is strongly recommended that festival attendees take advantage of the shuttle service. For a list of shuttle pick-ups and drop-offs see: http://myshrimpfest.com/general-information
Q: How much does it cost to attend the festival?
A: The festival is free! You pay for any food and beverage you are interested in tasting and that's it!
Q: When did the Annual National Shrimp Festival begin?
A: The Annual National Shrimp Festival began in 1971 in Gulf Shores, Alabama.
Q: Is this a family-friendly event?
A: Yes, there are things for children to do, especially the Children's Activity Village which was created specifically for the younger people who attend the Gulf Shores Shrimp Festival. It is open daily from 10am to 5pm. There is also always a sand sculpture contest during the festival. You can visit the information booth for the time and location.
Q: What else can we do besides eat shrimp?
A: There is plenty to do at the Annual National Shrimp Festival. There are multiple music stages with great performers, there is the sand sculpture contest, and arts and crafts from all over the country on display for purchase. There is also an Outdoor Village for the guys where they can shop for any outdoor item they desire while the women shop in the retail marketplace!
Q: I don't like shrimp, is there anything else to eat?
A: Of course! There are food vendors that offer all sorts of great food like chicken, burgers, pizza, hot dogs, pasta, salads, nachos, and much more.
Q: Can I bring my own food and drink into the festival?
A: No, coolers and food and drinks are not allowed on festival grounds and security will be monitoring the entrances.
Q: Are pets allowed in the Annual National Shrimp Festival?
A: No, pets should be left at home. They will not be allowed into the festival.