Gulf Shores/Orange Beach Winter Weather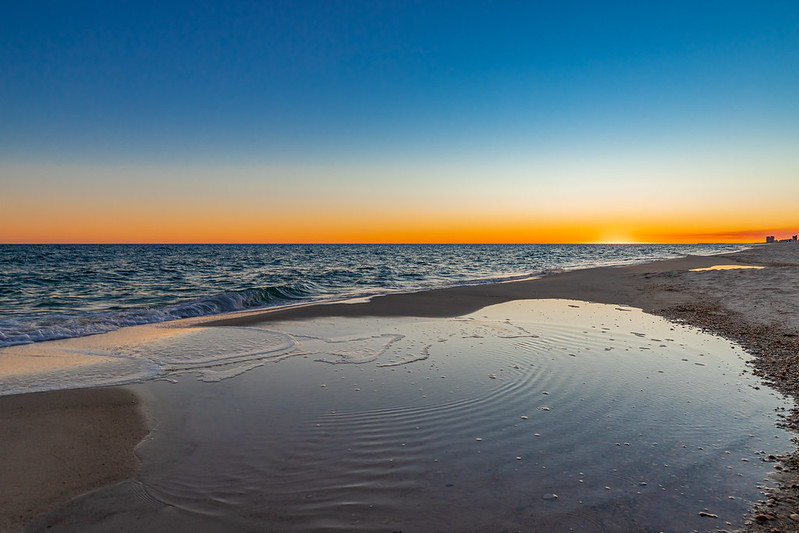 Gulf Shores/Orange Beach Winter Weather
Summer may be the most traditional season for visiting the beach, but sea and sand can be charming any time of the year. If you choose the right beaches, they make great winter vacation destinations.
The two cities of Gulf Shores and Orange Beach are on the southern tip of Alabama, close to the Florida border. The region is a popular tourist destination in the summer—people come from all over the country to enjoy outdoor activities, fresh seafood, and nightlife. If you enjoy a beach all to yourself, you'll find that Gulf Coast weather is still perfectly enjoyable in the off-season.
Is Winter Weather Really OK Here?
If you're from the northern part of the country, you're accustomed to cold winters. For many people in the U.S., winter means ice, snow, and subfreezing temperatures. However, the southern coast of Alabama is different. Here, you can expect temperatures in the high 60s, with no trace of snow or ice in sight—unless you count the ice in your drink.
What About Accommodations?
Deciding where to stay is part of planning any vacation. Traveling to Orange Beach and Gulf Shores in the winter makes it easier to find the perfect place to stay. Because tourism slows down this season, reservations are plentiful, and the prices may be lower. Turn up the heat if you'd like, but room temperature should be perfectly comfortable in the Gulf Coast climate. You can probably even leave your windows open to take in the ocean air.
Is There Anything to Do?
For some people, sitting quietly by the fire and reading a book is the perfect winter pastime. If that sounds a little tame for you, you're in luck. Winter weather doesn't interfere with most of the attractions in the Gulf Shores and Orange Beach area, so you can count on places to stay open. Whether you're in the mood for deep sea fishing, a round of golf, or a Segway tour, there's plenty to do all year round.
One visit is enough to understand why Gulf Shores and Orange Beach are popular vacation destinations. You can have a great trip any time of the year, but if you travel during the winter, you can avoid the crowds and save some money. Leave the snow behind and see how pleasant winter on the Gulf can be