Experience Alabama: Explorations from the Gulf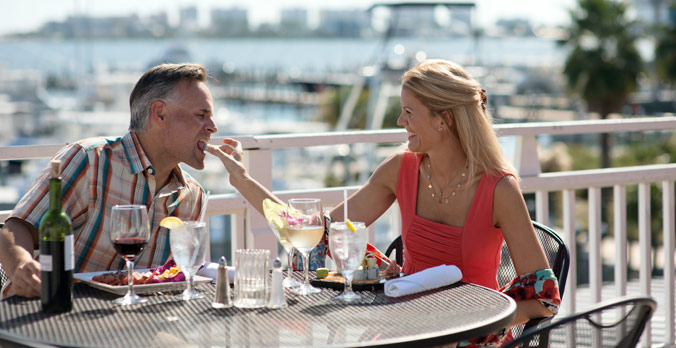 The Gulf Shores attracts visitors all year round, and it's no wonder with the incredible beauty and attractions that permeate every piece of this amazing area. In addition, a stay at the Gulf Shores doesn't have to be limited to a small area. There are many inland adventures that await just a short drive away.
Dauphin Island
Driving down to Dauphin Island, a small barrier island in the Gulf, from one of our Gulf Shores condos is a breeze. At its widest point, it's only 1 3/4 miles, but it spans a length of 14 miles. Dauphin Island is home to Historic Fort Gaines, a beautiful concrete fort that is full of history and adventure. Use it as a backdrop to your relaxing beach day or explore its history and the Battle of Mobile Bay site.
Bellingrath Gardens and Home
Even though the Gulf Shores are known for their beauty, you will still be inspired by the colors and aromas that surround you once you enter the Bellingrath Gardens. The flowers bloom all year long, though you can see different varieties depending on when you visit. Additionally, there are seasonal festivals to celebrate the growth and beauty of each season, so make sure to stop by if you're in the area.
Mobile, Alabama
No trip to Alabama would be complete without a stop in Mobile. Enjoy the rich culture and amazing food choices, or indulge your historical side with a trip to Historic Fort Conde. This was the city's first permanent fort, and was built by the French in 1723. It was held by the French, then the Spanish, then the British, until the Americans finally took it in 1813. The original fort was torn down to make way for the city's growth, but you can visit a recreation of about 1/3 the size, complete with people in period costume.
If you'd like to see an original structure, you can't miss the Cathedral of the Immaculate Conception. This structure was built in 1835 and is appropriately called a "Greek Revival Masterpiece." The stained glass windows feature incredible German art and are an amazing site to behold.
For a more modern experience, stop by the Mobile Museum of Art. It houses the largest art collection along the Gulf Coast, and features works from around the world. You'll see sculpture art as well as ceramic, silver, glass and wooden pieces. Not satisfied to be an observer? The interactive gallery lets you build sculptures and collages.
Alabama offers an incredible assortment of adventures, so no matter what your taste, start at the Gulf Coast and plan to spend at least a day exploring the other areas of the State. You never know what treasures you may find.