Why White Sand Is Better Than Snow: Winter Travel Benefits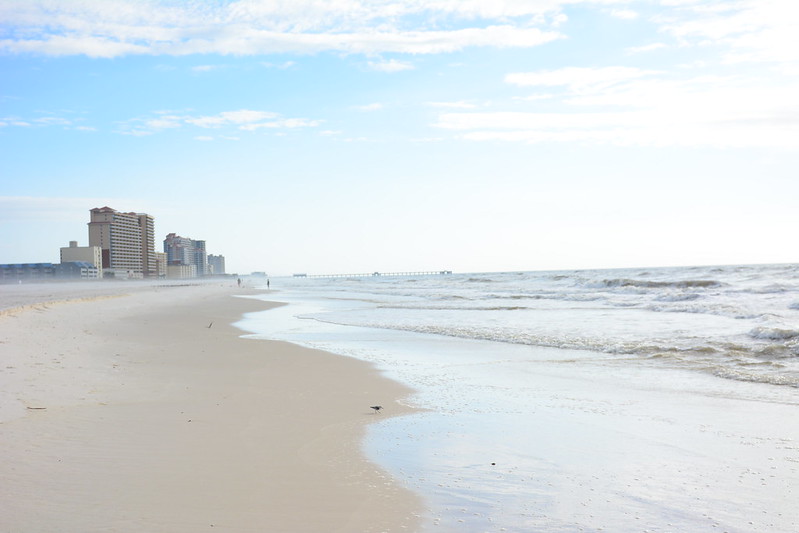 How do you like to spend winter? Some people enjoy sitting by the fire on cold winter nights, seeing their breath in the air, and hiking through the snow to observe their neighborhood in a different light. This may be traditional, but it's not the only way to enjoy the season.
We believe the white sands and mild temperatures of Orange Beach and Gulf Shores, Alabama, are better than the white snow of the northern states. Do you need some convincing? Here are five reasons you should spend your winter season at the beach:
Come in From the Cold
If you live in the north, winter means three months of cold temperatures, shoveling snow, and bundling up in multiple layers. When you come to Orange Beach and Gulf Shores, you can leave your heavy coat and gloves at home. You won't miss them while you're enjoying the 60° temperatures.
Escape the Inconvenience
Winter wonderlands are beautiful, but they're a major hassle. Roads close, your car ices over, you have to shovel your driveway several times a week, and there are piles blocking you from entering or exiting any building. Snow gets everywhere whether you want it to or not, but sand stays on the beach—when you're tired of it, nothing will stop you from driving back to your condo.
Make the Most of the New Year
Winter encompasses the first few months of the year, when people are most motivated to start fresh and make positive changes. Unfortunately, the cold and grey of winter may leave you feeling uninspired. Imagine kicking your year off with deep sea fishing, walks on the beach, or a few rounds on the golf course instead. Relaxing on the coast will put you in a much better position to take on the rest of the year.
Add Some Unpredictability to Your Life
Routines are comfortable and easy, but they aren't very exciting. Instead of doing the same things you do every winter, why not go somewhere different to create new experiences and memories you'll cherish for a lifetime?
Set the Tone for Your Own Season
Do you think you need snow to enjoy winter? Don't tell that to the people of the Gulf Coast. We'll take surf over slush any day.
Ready to try something different this season? Call Brett/Robinson today to reserve a spacious condominium. After one visit, we think you'll agree that white sand is better than white snow.