Introduction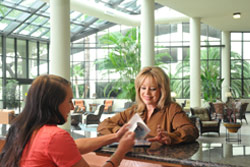 When you're interested in turning your property into an income-generating Gulf Shores or Orange Beach rental, you'll find what you're looking for with us. Brett/Robinson is the premier choice for your exclusive Gulf Shores rental management company. While we know you love visiting the Gulf Coast, property management can be difficult while you?re away from your vacation home. Brett/Robinson makes it easy for you to make money from your Gulf Shores rental with our extensive management experience.
What You Can Expect from Brett/Robinson
Our mutual goal is to maximize your rental income by creating a partnership between you, the owner, and Brett/Robinson. We have decades of experience in Gulf Shores property and rental management and will ensure your condo is well-maintained and will be enjoyed by your guests. If you choose us as your Gulf Shores/Orange Beach rental management company, we?ll promote your property, finding you ideal customers for your condo through data-driven marketing. We?ll also provide them with our famous and unmatched Brett/Robinson customer service during their stay at your property.
Rental Services We Provide
When you choose Brett/Robinson, you?re getting the premier Gulf Coast rentals and property management company?and we offer a comprehensive suite of services. Here?s just a sampling of the amenities we offer when you choose us to rent out your vacation property:
Brett/Robinson?s strategic marketing program.
Our specialized reservations training.
Placement on our website with interior and exterior photos of your property, as well as exposure on VRBO.com.
A dedicated owner?s website with bookings, work orders, and financial statements for your convenience.
Annual property inspections and recommendations for improvements.
Award-winning customer service for you and your rental customers.
Commercial laundry and linen services.
In addition to these amenities, we also offer some additional standard features with Brett/Robinson Gulf Shores rental management, including:
Individual monthly accounting, with direct deposit options.
Storm recovery assistance.
A 22% industry standard management fee.
Free maintenance on work orders. We simply charge for parts/materials, and when a vendor is needed, only the fee from the vendor is charged.
Sandscripts, Brett/Robinson?s monthly owners? newsletter.
Limitations on the number of guests per unit, as well as inspections between stays.
Additional guest necessities provided including blankets, mattress pads, pillows, pot holders, shower liners, towels, and linens.
Why Choose Brett/Robinson?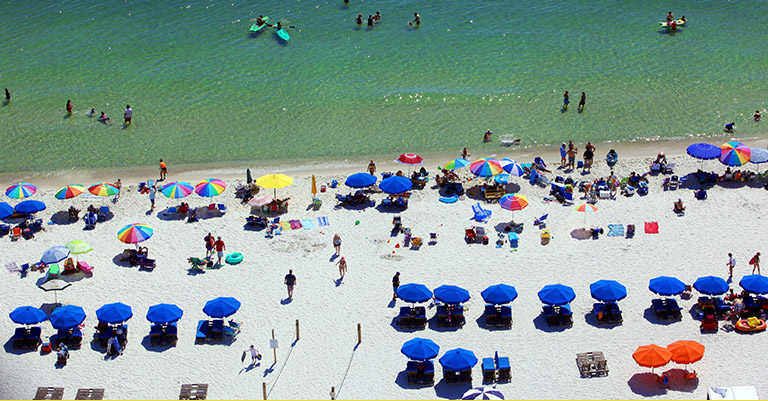 When you're looking for just the right property management company, with years of experience handling Gulf Shores and Orange Beach condos, you'll find that Brett/Robinson provides quality, reliability, and exceptional customer service. Using Brett/Robinson as your Gulf Shores rental management company could be the best decision you make about your vacation property. If you?re interested in a Gulf Coast rentals and property management program that will provide performance and productivity, contact us today. Our acquisitions department can provide you with additional details and help you make your vacation property work for you.
Phoenix Properties contact:
Gale Brankstone
Owner's line: 1-800-303-4954 ext. 7043
Cell: 251-747-4722
Direct: 251-948-1889
Email: GaleB@brett-robinson.com
Houses and Condos:
Dee Anne Clay
Owner's line: 1-800-303-4954
Cell: 251-233-9277
Direct: 251-948-1863
Email: deeannec@brett-robinson.com
Gale Brankstone
Owner's line: 1-800-303-4954 ext. 7043
Cell: 251-747-4722
Direct: 251-948-1889
Email: GaleB@brett-robinson.com