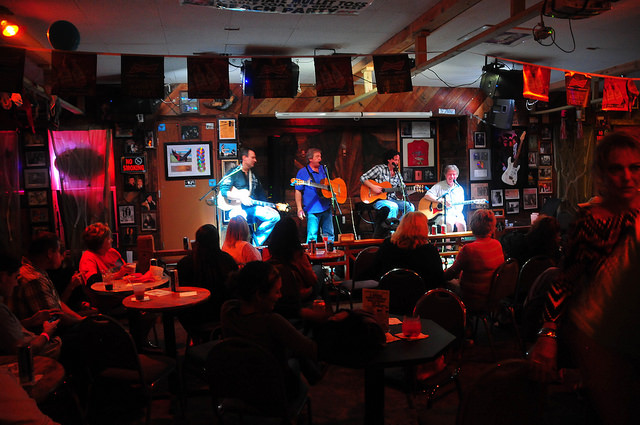 You've already talked a friend (or twenty) into coming with you to Gulf Shores, AL for spring break, and you've found condos right along the beach. Have you figured out what you're going to do when you get there (other than hang out on the gorgeous white sand beaches, of course)? Check out our recommendations for popular spring break stops and start making plans.
Best Beach Spots
If your idea of the perfect spring break involves relaxing in the white sand while sipping a cold drink, stake your beach umbrella on West Beach. This pristine six mile stretch of beach runs from Gulf Shores Parkway to the end of Dolphin Drive, and typically gets less crowded the farther west you go (although spring break is a busier time for all beaches).
If you'd prefer to be closer to the action, you'll find most spring break visitors gathering on the main public beach, near where Highway 59 dead ends into the Gulf. Here you'll be able to claim a patch of sand, play volleyball, swim, and meet college students from nearby universities. While most spring breakers are able to walk to the beach from their rented condo or house, those with cars can find free beach parking at 2nd, 4th, 6th, and 13th Street.
Outdoor Adventures
While spending hours camped out on the beach is the perfect day for some, others may feel like they need to get moving. Those in the latter group should head to the Gulf Adventure Center to give zip lining a try. The new zip line circuit is over a mile long, with six individual sections (four of which take you directly over the water). This is the only way to get amazing bird's eye views of the Gulf, dunes, beach, and state park, short of chartering your own helicopter (which is considerably more expensive).
Not a fan of heights? Gulf Adventure Center also has kayak and paddle board rentals, so channel your inner ocean explorer and get out on the water.
Gulf Shores Spring Break Nightlife
Flora-bama Lounge, located right on the Florida-Alabama border, is by far the most popular area bar for spring breakers. With live music on multiple stages, multiple bars (some outside on the sand), and late night pub grub, it's no surprise that many vacationers make the trek (about a 20 minute drive) here from Gulf Shores. If you and your friends decide to go and are looking for a ride to and from the bar, you'll find a list of local taxi services here.
Those interested in staying a little closer to their Gulf Shores beachfront condo should head to the famous Hangout restaurant and bar. Perhaps best known for putting on the Hangout Music Festival every May, this watering hole features live music year round on both the Main Stage and Mermaid Stage. They also have a daiquiri bar and a fire pit outside on their own stretch of beach?need we say more?
If you're feeling restless at the Hangout, head next door to the divey but charming Pink Pony Pub. Drinks are a little cheaper here, there's karaoke every night starting at 9, and they also have a long list of specialty cocktails. It's the perfect place to end your night before walking back to your conveniently-close condo.
Spring break at Gulf Shores is packed with fun activities and attractions for you to explore. Book your stay today to join in on the fun! You're sure to find a great time.