Gulf Shores Events & Orange Beach Events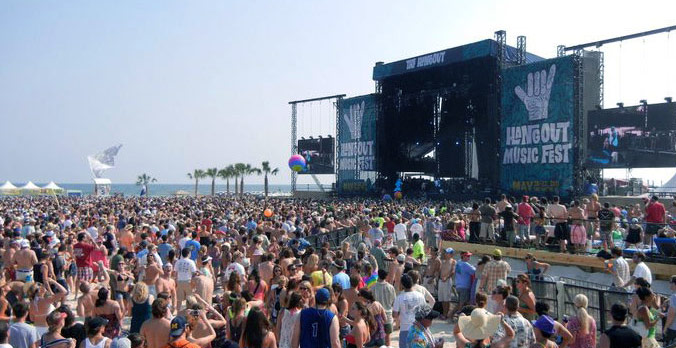 Gulf Shores & Orange Beach, Alabama are two of the most active and exciting spots on the Gulf Coast, playing host to both annual activities and new events and concerts scheduled for each year. No matter what your interest may be, Gulf Shores has something for you, at almost any time of the year.
Many of the celebrations that make Gulf Shores so special have been going on for years. Located near the heart of Cajun country as we are, you'll always be able to find us celebrating Mardi Gras, beach style. Later in the spring the annual interstate mullet toss brings together locals and tourists each year to party and toss mullet like horseshoes in an event that could only happen on our Coast! The Hangout Music Festival in May is one of the top multi-day music festivals in the country, bringing together under-the-radar and breakout acts to play for audiences right on the beach. The Shrimp Festival is a highlight of the fall Gulf Shores events calendar, attracting over 250,000 attendees each year and providing an unparalleled taste of our local seafood. All of these events are held within an easy distance of our Gulf Shores rentals and Orange Beach condos.
These events anchor the calendar each year, but you'll need to have our event calendar handy to really take advantage of all our Gulf Shores events. The Amphitheater at the Wharf is one of the best places to see music on the beach, attracting headliners throughout spring, summer, and fall. The Hangout has concerts regularly in a more intimate environment. We play host to food, wine, and art events throughout the year, as well as a number of charity running events. When you consider we have the biggest Ferris Wheel in the Southeast on our Wharf in Orange Beach, it's always a carnival here, too!
Stay in one of our Gulf Shores condos or Orange Beach rentals and enjoy the many activities we have to offer. Contact us today to make your reservation!