Shrimp Festival and Oyster Cookoff
October 10-13
Annual National Shrimp Festival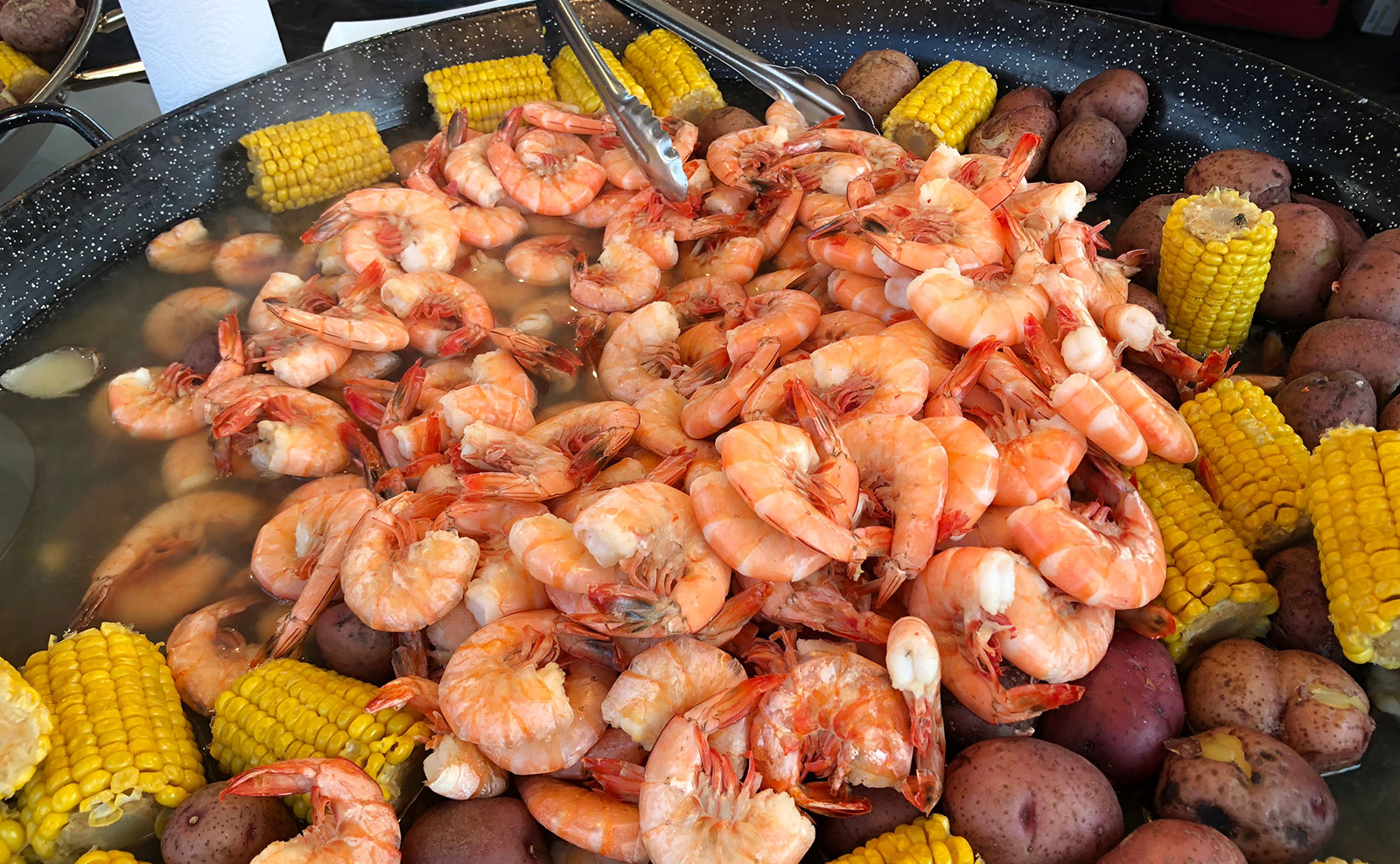 The 48th Annual National Shrimp Festival will open at 10 a.m. on Thursday, Oct. 10. Questions related to the festival should be addressed to the Coastal Alabama Business Chamber office at 251-968-6904 or by going to www.myshrimpfest.com.
Savor fresh from the Gulf seafood at the 48th Annual National Shrimp Festival during this four-day event from October 10 – 13 that attracts over 300,000 people. This year the festival will play host to more than 100 hours of musical entertainment featuring a lineup of national, regional and local acts. There will be musical acts to please all palates, including blues, Motown, southern rock, jazz, zydeco, and country. The music plays daily Thursday through Sunday.
Food is another highlight of the festival with 50 local and regional vendors lining the boardwalk at the public beach with mouth-watering delights. Due to the generous sponsors Organized Seafood Association of Alabama, Alabama Seafood Marketing Commission, and Wind Creek Casino, 10,000 pounds of shrimp per day will be prepared by some of the area's best chefs in their award-winning recipes and given away for people to sample at different tasting times that will be posted on the outside of the sponsor tent.
Activities this year include Second Annual Little Miss Shrimp Festival Pageant and Singing for Scholarships.
Second Annual Little Miss Shrimp Festival Pageant: each age group will have a crowned queen, 1st runner-up, and a three-princess court that will be introduced and reign at the 48th Annual National Shrimp Festival's Coastal Alabama Business Chamber Stage on Saturday, October 12, 2019.
Singing for Scholarships will be a competition where high school singers from seven local schools will compete in elimination rounds to find out who will receive scholarships. Scholarships will be awarded to the top three contestants.
Families can enter the Annual Sand Sculpture Contest on Saturday. Kids can take part in a myriad of activities in the newly relocated Children's Activity Village, including face-painting, karaoke and much more.
Runners and walkers can enter the 10K and 5K races to help work off some of the great food at the festival. All net proceeds of the Run will be donated to Coastal Baldwin Education Enrichment, benefiting the local Gulf Shores and Orange Beach public schools.
Art lovers will have almost 200 booths of fine art and arts and crafts vendors from which to choose. Car lovers will have a chance to preview many of the new Chevrolet models that will be on display.
November 1-2
The Hangout Annual Oyster Cook-Off and Craft Beer Weekend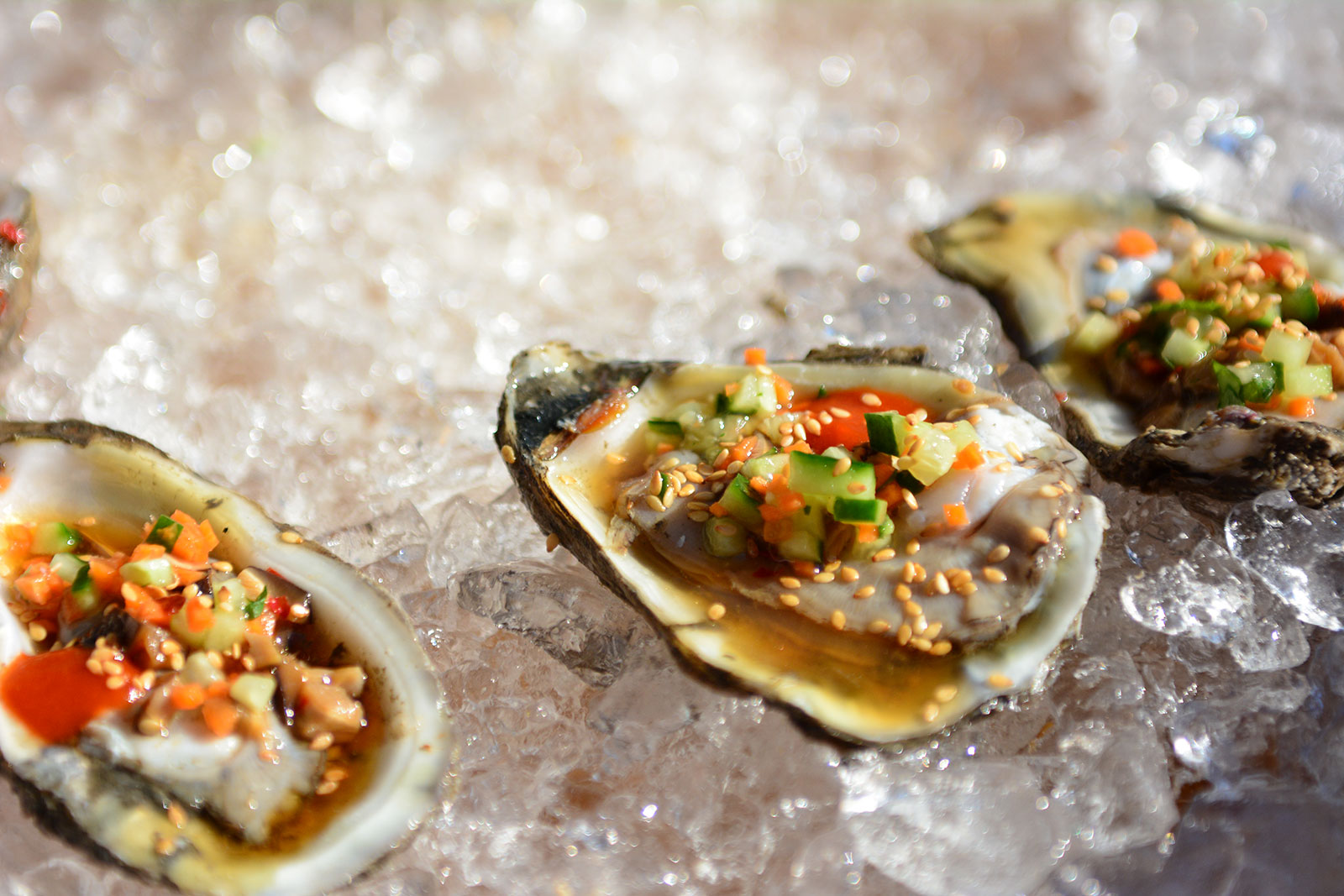 Craft Beer Festival will be held Friday, November 1 from 6 -11 p.m. Enjoy tastings of dozens of craft beers and live music. The all-inclusive ticket includes samples from all of our craft brewers and live entertainment all night long. Admission is included with VIP tickets. Taste beers from over 60 beers from over 30 breweries. Tickets are available for the advance price of $40. Your ticket includes specialty beers from all of our craft brewers, live music and our Brew B'que featuring a great lineup of chefs cooking up some of the best BBQ you've ever tasted!
At the Oyster Cook-Off, sample oysters from dozens of chefs and restaurants from across the country. Plus, you'll have the opportunity to learn from the best with cooking demonstrations and workshops throughout the day. Tasting tickets are available for purchase to use in exchange for oysters during the Oyster Cook-Off. Pre-sale tasting ticket booklets are $30 for 15 tickets. Tasting tickets do not include admission. Tasting tickets cannot be used to purchase beverages or for purchases at The Hangout Restaurant. Unused tickets have no cash value. Cook-Off begins at 11 a.m.
Don't miss your chance to take part in the oyster shucking contest. Plus, cheer on contestants during our Bloody Mary Invitational. Admission is $10, children 12 and under are free. Tasting tickets will be available for purchase to sample oysters. Pre-sale tasting ticket booklets are $30 for 15 tickets. Tasting tickets do not include admission.
Best Tasting Tailgate: don't miss a minute of the gridiron action. Watch your favorite team in one of our sports viewing lounges.
Demos and Workshops learn from nationally recognized chefs performing demos and workshops throughout the weekend. The Southeast's hottest chefs will compete in three categories for the best oyster, and you will have the chance to taste them all. Included with Cook-Off admission.
North American Oyster Showcase stop by the North American Oyster Bar to find your favorite oyster. Taste fresh varieties flown in from seven regions: the Pacific Northwest, New England, the Maritimes, British Columbia, the Mid-Atlantic, Baja Peninsula and the Gulf of Mexico.
The Cook-Off isn't only about oysters. Head over to the main stage for live music from throughout the day, Saturday, November 2. The best part? These concerts are included with your Cook-Off admission.