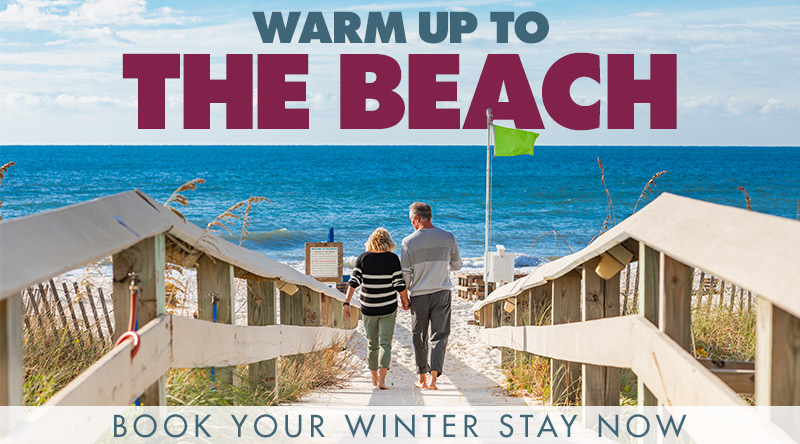 Nowhere Else I Want To Be
The breeze is fresher, the views are more spectacular and those warm, fuzzy feelings you get when you step on the sand can't be found anywhere else! This is the getaway you've been needing to relax!

Here's your chance to shake-off that fall stress! Stay this winter to slow down and enjoy the view on vacation! Don't wait! Book today by calling one of our local Vacation Specialists at 888.299.0058 OR reserve your place online now!

Life IS better at the beach!
We know that planning ahead for your vacation right now can be nerve wracking. If you are concerned about a change of plans or a canceled trip, you can feel safe booking with Brett/Robinson! Currently, we are offering a 100% refund on any canceled reservations. Learn more about our cancellation policy on the no fine print Worry Free page.
Offer Valid: Sep 17th, 2020 - Feb 28th, 2021
RESTRICTIONS: Subject to availability, restrictions apply. Rates subject to change without notice.