Worry Free Booking
For the latest updates on Covid-19 in our area please check out our latest local news update here.
Wednesday, March 25 Update:
All beaches on the Alabama Gulf Coast remain closed following Governor Kay Ivey's mandate last week. Beaches are currently scheduled to reopen on April 7th. Our Brett/Robinson Team continues to work tirelessly to prepare properties and rentals for guest arrivals, when this is allowed. Should you have any questions, feel free to reach out to us at 866.732.8697.
March 19, 2020
Everyone looks forward to a beach vacation! Wide-open beaches, fresh salty sea air and beautiful views from your own private balcony. When planning ahead, you may be concerned about a change of plans or a canceled trip. If this is a concern of yours, you can feel safe booking with Brett/Robinson! The following are some of the reasons our reservation policies are the most guest-friendly in the industry.
1. Dedicated local Brett/Robinson customer call center so you can speak directly to someone in our office.
2. Currently, we are offering a 100% refund on any canceled reservations. This includes any previously paid fees or cancellation fees. You can book and know that your vacation investment is a safe one!
3. We offer trip insurance so you can protect your vacation investment. Travel insurance may be purchased through Generali Global online or with the help of one of our local reservationists.
4. Lastly, as a family-owned company, we care about guests! We want you to have the best experience possible and come back year after year. We will work with you should any issue arise before you arrive on these sugar-white sandy shores.

Now that you know we have a WORRY-FREE booking process, there's no reason to wait! Go ahead and BOOK DIRECT TODAY! It only takes a moment to reserve your stay! Call today at 866.732.8697 to speak with our local Vacation Specialists or reserve your spot online now!
Currently, all Alabama Beaches are closed through April 5th and we are accepting reservations starting April 7th. We look forward to welcoming you back to the beach soon!
For up to date information on open businesses and restaurants, please visit our local Convention and Visitor's Bureau page here.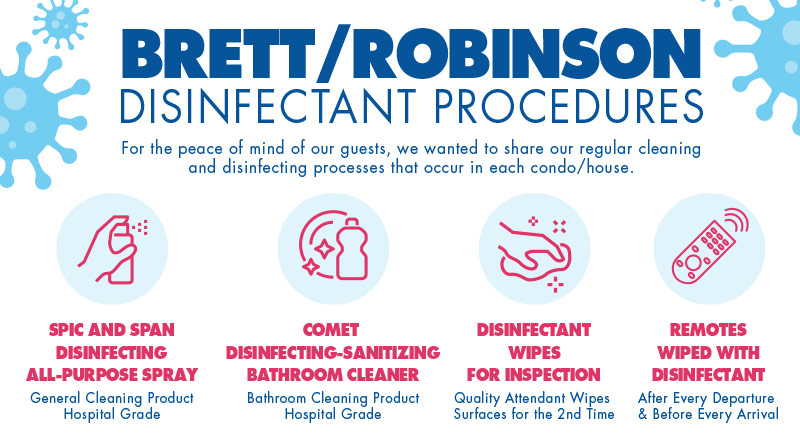 Offer Valid: Mar 6, 2020 - Apr 30, 2020
RESTRICTIONS: Subject to availability, restrictions apply. Rates subject to change without notice. The cancellation policy will change in the future but all reservations made while this policy is in effect will honor the 100% refund guarantee. All travel insurance purchases are not refunded.