Spring 2015 Sporting Events in Gulf Shores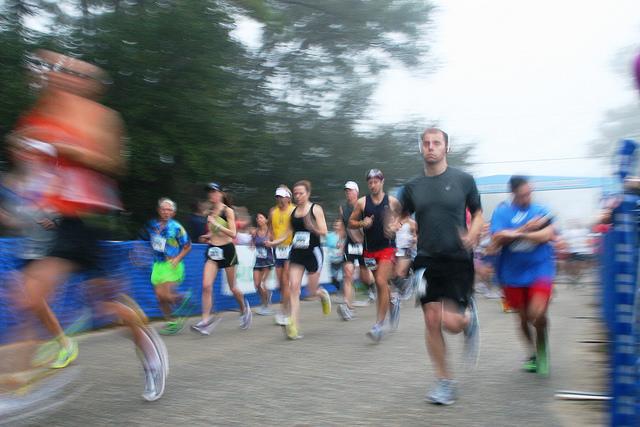 While Gulf Shores is a great place to sit back and relax, whether that be on one of the many pristine beaches, or shopping through some unique boutiques on the Wharf, there are also plenty of Gulf Shores sporting events to watch or participate in, and get your adrenaline pumping!
Softball & Baseball
Softball is a very popular Gulf Shores sport, and there are many tournaments going on during the early spring, including the Gulf Coast Classic I Softball Tournament (March 9th-11th), the SSAC Softball Championship (April 30th-April 2nd), the NAIA and the University of Mobile Gulf Coast Invitation (March 6th-8th), and the USSSA Softball Fastpitch Frenzy (April 18th-19th). For baseball, check out the Gulf Coast Classic I Baseball Tournament (March 9th-11th), USSSA Global Sports Sandlot Spring Tournament (April 11th-12th), USSSA Global Sports Baseball Bats on the Beach (April 25th-26th), or the USSSA 300 Points Battle of the South (May 22nd-14th).
Running Events
If you love running, or just want to show your support for some runners as they raise money for various charities, there are plenty of runs during this time to support great causes. Perfect weather and scenery combine to make the perfect race, and many have special events going on post-race. On March 1st, the 2015 Gulf Coast Half Marathon Series begins, boasting a beautiful course, spectacular views, motivating support, finisher medals, and a renown post-race party at Lulu's.
The Annual Magnolia run takes place on April 11th at Jesse's Restaurant in Magnolia Springs, and is a beautiful scenic root with blooming flowers and historic homes. Following the race, there is lively music, door prizes, and delicious food and drink provided by Jesse's Restaurant for the runners (or walkers). Also on April 11th is the Annual Bunny Hop in Orange Beach, which also features a 5K and Fun Run, presented by The Pleasure Island Junior Woman's Club. All proceeds go to clothe local children in need, and to award a local high school senior a scholarship based on community service and involvement.
The Mullet Man Triathlon takes place on April 18th at Flora-Bama Lounge & Oyster Bar, and promises a great course with super volunteers, as well as a fun post-party race with great food and drinks. This Triathlon is an addition to the Annual Interstate Mullet Toss and Golf Coast's Greatest Beach Party (which runs from April 24th-26th in 2015). A portion of the money raised goes to local youth charities in Florida and Alabama, as well as the Leukemia Lymphoma Society Team in Training.
If you're in Gulf Shores in May, there is the Peace at Bellingrath V2.5 on May 23rd at the Bellingrath Gardens and Home. Presented by The Man About Town, the 5K and Fun Run will benefit a local charity, light refreshments will be available following the race, and the Gardens will be open for visitors to tour.
Volleyball
Lastly, the 2015 AVCA Collegiate Sand Volleyball Championship takes place May 1st-3rd, so get ready to hit the beach and cheer on your favorite teams as you watch them compete to take home the champion title.
Ready to attend or participate in any of these Gulf Shores sports? Book your stay in the Gulf Shores today.