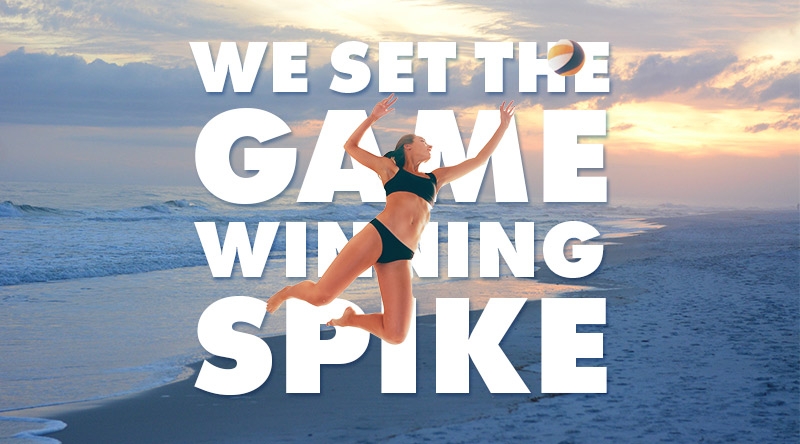 Volleyball 2022
Come stay and play with Brett/Robinson, the official lodging partner for athletic events in Gulf Shores and Orange Beach!
Our beautiful weather makes the perfect venue for great Volleyball events! We are home to several college and high school tournaments throughout the season. The weather is perfect for friends and family to come, watch their athletes and soak up some sun!
The crown jewel of the collegiate beach volleyball world is the annual National Championship! This event is held in Gulf Shores and will be through 2024. Championship play begins with eight teams battling it out in double-elimination format for the title. It continues to be one of the fastest-growing collegiate sports! Be sure to visit for a volleyball experience like no other!
Book your stay today! It only takes a moment and a small deposit. Book now to receive a 15% discount by using promo code Sports22 for Jan 1 – May 26 stays, OR, Sports2022 if your event occurs Aug 6 - Dec 31. Reserve your spot online now or call today to speak with a local Vacation Specialist at 888.633.7101.
We know that planning ahead for your vacation can be nerve wracking. If you are concerned about a change of plans or a canceled trip, ease your worries with Travel Protection by CSA Travel. Learn more about safeguarding your trip here.

Offer Valid: Dec 2nd, 2021 - Dec 15th, 2022
RESTRICTIONS: Subject to availability, restrictions apply. Rates subject to change without notice. New reservations only. Monthly rentals, special events and holidays excluded.