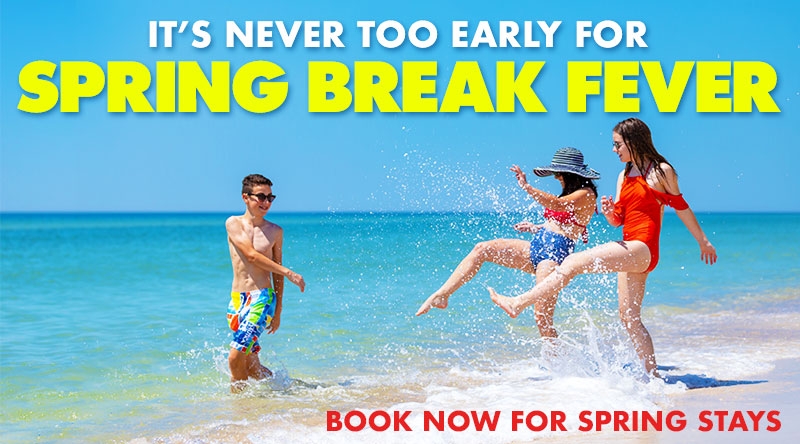 It's Never Too Early for Spring Break Fever!
You can book the Spring Break you've dreamed of now! Get a jump on other beach goers and reserve your stay while the gettin' is good! Convenient locations, beautiful beaches, and a week full of fun awaits. The early bird gets the worm, and these prime locations are available now for memories in the making.

Remember, stay longer and save! Reserve 4 nights and save 5%, 5-6 nights and save 7%, and 7 or more nights will save you 10% on your vacation.

Book before your favorite spot is gone! Call one of our Vacation Specialists today at 866.371.3493 or book online now.

We know that planning ahead for your vacation can be nerve wracking. If you are concerned about a change of plans or a canceled trip, ease your worries with Travel Protection by CSA Travel. Learn more about safeguarding your trip here.



Offer Valid: Dec 21st, 2021 - Feb 15th, 2022
Restrictions: Subject to availability, restrictions apply. Discounts not available on monthly rentals. Rates subject to change without notice.