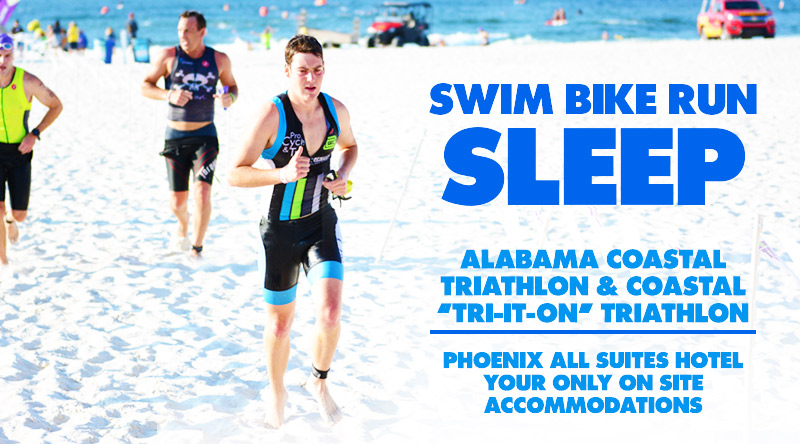 Are You Ready?
You've swam further than you could imagine, pedaled uncountable roads faster than you thought possible, and improved your pace daily by challenging yourself on the pavement. Now is your chance to prove your mettle! You need to prepare for and recuperate from the main event! Brett/Robinson provides your only "on-site" accommodation and your pick of the perfect beachside oasis!
This year's competition is set for Saturday, Sept. 8, at Gulf Place, Gulf Shores' Main Public Beach. Athletes can choose from an Intermediate-Distance Olympic Race (1.5K swim/40K bike/10K run) or the short, beginner-friendly "Tri-It -On" Triathlon (300-yard swim/10-mile bike/2-mile run).

Go ahead and check this off your to do list so you can get back to training! Use promo code BRTri18 to save a BONUS 10% off our low rates! Booking one of our hotels? Call 866.791.4529 to speak with a local reservation specialist. Booking a condo? Call today or reserve your spot online now.

We'll be there to cheer you on!
Offer Valid: Jul 9th, 2018 - Sep 7th, 2018
RESTRICTIONS: Subject to availability, restrictions apply. Rates subject to change without notice. New reservations only. Discount valid on stays between Sept 3-10, 2018 and 2-night minimum stay required for condos; no minimum required for hotels. Monthly rates excluded.